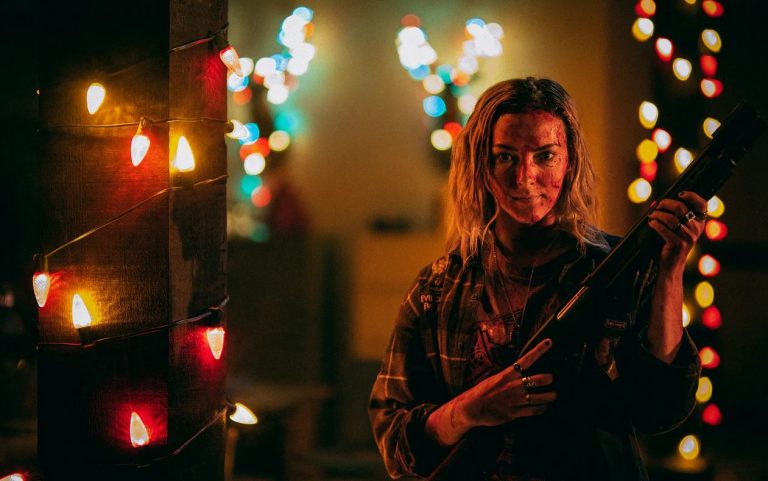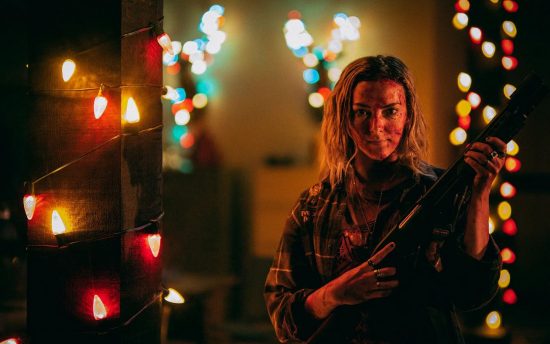 Hi Riley, it's so great to talk with you.
You're hair looks fabulous.
Oh my gosh, I look crazy. But thank you so much. You look amazing.
Riley- Thank you.
Oh my gosh, so I watched this movie, and my thing has been if Silent Night, Deadly Night had a party and invited Robocop and Die Hard to the party but Joe Begos said NO! Hold my beer, I'm going to make it better.
Riley- That's usually what Joe does. He tries to one up everyone, and he does it pretty well.
I watched pretty many movies this past year, and you are the kick ass final girl of this year to me.
Riley- Oh thank you so much for saying that.
How did you get involved and why did you decide to take on the role of Tori?
Riley- It came across as a regular audition and then I read the script, and was like, oh, holy shit this is different. I got a call back, and I got to do a zoom session with Joe. We were very in line with everything we saw for it, and the next thing I knew, I was driving an ambulance.
What was is like working with Joe and the cast? All of you did an amazing job, and it felt like you guys all just knew each other forever.
Riley- Yes, it felt like that, and I think naturally when you spend so much time with people, and it's such concentrated time, you just close easily. Sam Delich that plays Robbie, he and I were great friends right away. We got to know each other really well. Until this day, we talk almost daily. Working with Joe is something that I would do over and over again until I die. He is thee most passionate, weird, impressive director that I have ever worked with. His brain functions on another level than the rest of us. He was so open letting me come in with my own ideas. The Tori that we wound up with was a complete accumulation of the both of us. It's cool and on the pages, it was like a female version of Joe.
I love the female characters Joe writes.
Riley- Unfortunately its pretty rare for a male to write a strong female character with no bullshit. He does that well.
What do you want to say to everyone that will be watching Christmas Bloody Christmas
Riley – I want people to know that you should be paying attention. So much heart was put into it visual. The art department, hair and make-up… everyone put so much into this film. I think if you can go see it in theaters, you should because it's a massive production. One thing I want to share is during the final fight scene, the overhead sprinklers were coming on and it was freezing. It was the last day of shooting, and Joe refused any blankets or jackets because he wanted to be as cold as I was. He said, if Riley's suffering, then I'm suffering. We also had one day where he scrapped all of our dialogue, and he handed us seven new pages of dialogue that he wrote on the back of the scripts. We had half an hour to learn it.
How do you prep for all the insane special effects. I love Joe's special effects in films.
Riley- I think the fact that everything is practical it's a double-edged sword because it makes things heightened but then it's a lot more prep and clean-up. This was my first time working with practical effects. I was blasted in the face with a blood cannon, and it was so much fun. They all did a great job.
If there is a sequel, are you coming back?
Riley- Yes, I would absolutely come back.
Thank you so much, Riley. You kick ass.
Riley- Thank you so much.