Of all the terrible things Victor Strand has done throughout his time shifting allegiances on Fear the Walking Dead, acting like he didn't know Madison is one of the worst.

Fear the Walking Dead Season 8 Episode 7 filled in the blanks about what became of the villain after his ill-fated tower imploded, and it was another meandering episode of this once-hot zombie drama.

Pulling off such a reunion between Madison and Anton Strand was no easy feat, and for the first time in a long time, Madison felt like the leader we left when Kim Dickens was unceremoniously written out of Fear the Walking Dead Season 4.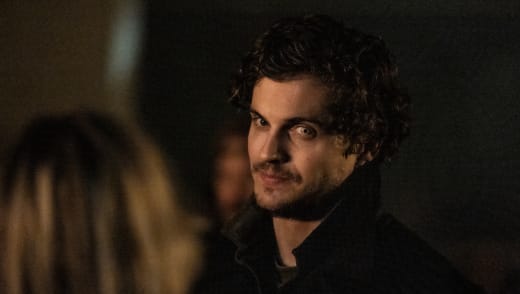 Despite the attempts from current showrunners Andrew Chambliss and Ian Goldberg to fix the damage they caused to the show and its fandom by discarding Dickens, Fear the Walking Dead Season 8 has been a waste of time.

Until now, that is.

Every time the series returns, I question whether I can get through another season of questionable storytelling and straight-up character assassination from the people who clearly don't understand the arcs from the first three seasons.

I always return because the show has a lot of potential and because, above everything else, I'm a completionist.

Even if I struggle with the creative choices, I still want to see how things end.

The good news is that there are definitely "the end is near" vibes as the series refocused on the characters that should have been at the wheel of Fear the Walking Dead Season 4 — and beyond.

It must have killed Madison hearing that Strand disregarded their bond and friendship to keep up this ruse that he's not the villain we met on Fear the Walking Dead Season 7.

Even though we know that he has shades of good, he'd still throw those who oppose him to the wolves to keep up that ruse.

I can sympathize with Strand here because a part of him was never really fully invested in the tower. It was almost like he saw this opportunity to take the world by storm in a way it never afforded him before.

While many people would take that chance, I doubt they'd have been as cutthroat as Strand. His settlement operated on a culture of fear because he wanted to keep people in line.

It's such a juxtaposition to his five-star luxury resort that now opens its doors to pretty much anyone looking for shelter and resources.

He should have been open and honest with his new family if he wanted to shed that persona and say goodbye to Victor Strand for good.

Had he done that, it wouldn't have led to this distrust between him and his family.

Then again, maybe it wouldn't have led to Strand having a family in the first place. There are so many variables in this apocalyptic sandbox.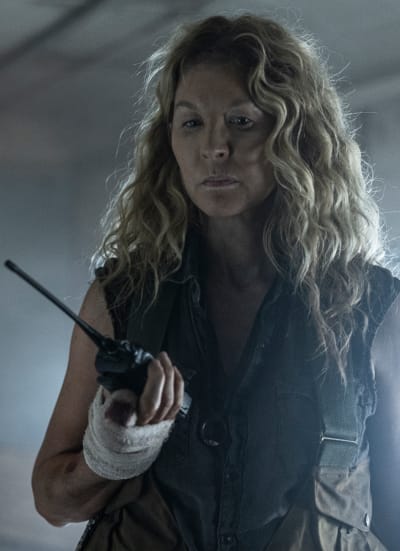 The only redeeming quality in Strand is that he went to help Madison before it was too late to give us a good old Victor-Madison team-up that reminded me of their fun at the hotel on Fear the Walking Dead Season 2.

Despite the unbelievability of this resort serving five-star cuisine, years into the apocalypse, Dickens and Colman Domingo sold every single one of their scenes together.

There's a reason why the fans have been clamoring for more of them for years, and I'm still shocked it's happening after it seemed like Dickens was over the show.

Dickens didn't need to return after how she was treated, but I'm sure she was excited about the prospect of bringing Madison's story full circle and working with her best friend again.

Ever since she popped back up on Fear the Walking Dead Season 7 Episode 16, Madison's actions have been questionable.

She spent years of her life collecting children for PADRE, and now, she's trying to reunite them with their parents while simultaneously trying to build this settlement that will sustain itself for the years to come.

She wasn't confused about why she was being targeted by this group because, of course, she must have a wealth of enemies.

It would have been far more shocking if AMC kept Daniel Sharman's return as Troy Otto under wraps because that would have been one heck of a moment to get fans talking.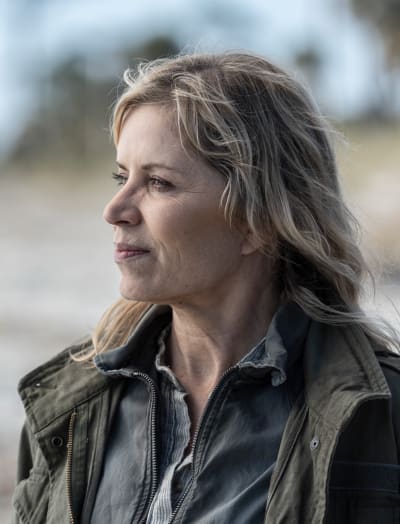 When Madison last left Troy on Fear the Walking Dead Season 3 Episode 16, she'd bashed his skull in with a hammer and let a dam explode on top of him.

Yes, Fear the Walking Dead has gone full Days of Our Lives, and I'm kind of living for it.

I thought Troy was long gone, but bringing him back as the final villain is an excellent way to throwback to the years when this show wasn't so inconsistent.

Unnerving shock registered on Madison's face when she realized Troy was alive. She recognized that this man was out for revenge and wouldn't allow her to leave that room alive.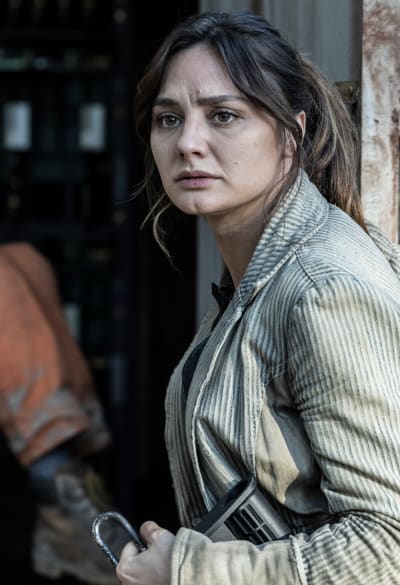 But Troy is playing the long game and won't kill Madison quickly. Instead, he'll terrorize her and her people until he gets the location of PADRE.

It's hard to believe that after all these years, Troy is looking for a home, so his schtick about this is just lip service.

He wants to take what Madison took from him, and if he has to kill some people along the way, it's just par for the course to him.

Another shocking moment highlighting how Strand has changed came when he said it was OK for Troy to bash in his brains to keep the location of PADRE out of Troy's mouth.

Despite my qualms about the series' inconsistent writing, it feels like Strand has been redeemed in one episode.

Maybe there's hope for Troy, too, but something tells me he'll up his wicked games in the name of causing Madison distress.

I can't say I'm buying Troy's admission that he murdered Alicia because it's hard to believe the series would kill off the character off-screen.

Then again, maybe Alycia Debnam-Carey wasn't interested in returning.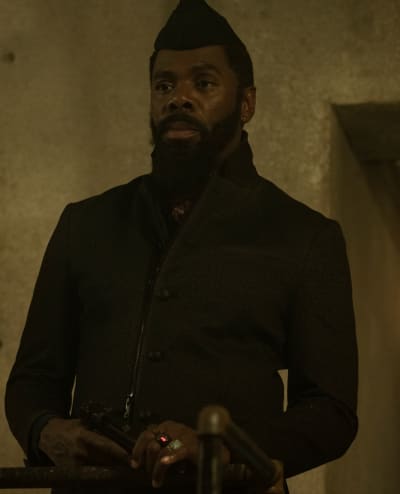 She endured seven seasons of the show and watched the show go from a diamond in the rough of The Walking Dead universe to a caricature of itself.

Madison has been so laser-focused on her attempt to build PADRE that she hasn't considered the bigger picture.

Who is she doing this for? She's now lost both of her children; frankly, it's hard to imagine she'll be able to continue this journey for much longer.

Will she put all of her resources into killing Troy's army, or will she buckle under the depth of grief?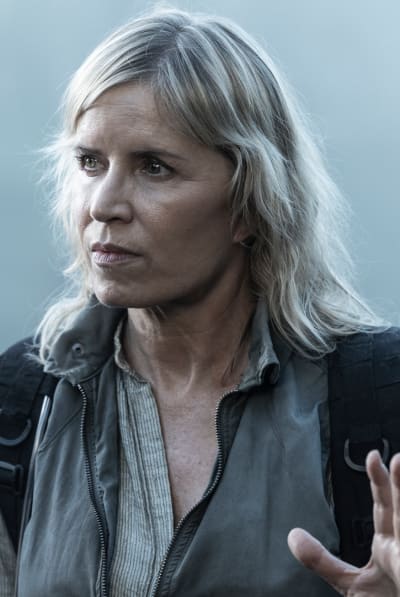 It's an interesting question that will take us into the final five episodes ever.

As the final midseason premiere, I'm willing to forgive the retconning because the show might be on the road to ending with grace.

All of that can change, as we've witnessed with the rollercoaster nature of the storytelling.

Fear the Walking Dead has had dizzying highs and mind-numbing lows, so hopefully, we end on a good note.

What are your thoughts on Troy's return?

Were you taken aback by him admitting to killing Alicia?

Hit the comments.

Fear the Walking Dead airs Sundays at 9 p.m. on AMC.
Paul Dailly is the Associate Editor for TV Fanatic. Follow him on X.