A Horror Hooligans Guide to 31 Days of Halloween and Beyond- Fun Halloween Events and Haunts, Movies, and more. 
It's difficult to make a list like this, especially when Halloween is involved. I grew up watching Horror movies, and Halloween has always been my favorite holiday. It's not just a holiday for some people. It remains a lifestyle for people who write, cosplay, and work in the genre. This will be in no particular order. Haunts from all over the world, and places that I have discovered in my lifetime so far.
I wanted to find and include a wide variety  of things to do during spooky season. 
THE STRANGE & UNUSUAL ODDITIES PARLOR
WE PROVIDE ONE-OF-A-KIND GOODS AND UNIQUE COLLECTIBLE ITEMS FOR YOU, YOUR HOME, AND THE STRANGE AND UNUSUAL PEOPLE IN YOUR LIFE.
467 Wyoming Ave, Kingston, PA 18704
The Mütter Museum at The College of Physicians of Philadelphia
19 S 22nd St, Philadelphia, PA 19103
Reaper's Revenge
460 Green Grove Rd, Blakely, PA 18447
The Conjuring House
1677 Round Top Rd, Burrillville, RI 02830
Gallows Hill Spirits Co.
The owner of Gallows is a direct descendant to the Salem Witch Trials. All of the spirits are made inhouse. It's such a cool atmosphere.
2208 S 12th St, Allentown, PA 18103
The House of the Seven Gables
115 Derby St, Salem, MA 01970
Bube's Brewery
Offbeat brewery in a 19th-century building with an art gallery, American dining, karaoke & more.
102 N Market St, Mount Joy, PA 17552
Chiller Theatre
Chiller Theatre is your online source for horror, sci-fi and fantasy. We're home to the world's best horror and sci-fi convention – the Chiller Theatre Toy, …
October 27-29, 2023
Brian J. Cano
Anything Brian J. Cano Related will be fun. Keep an eye on his Events page.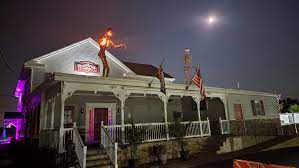 Hanoverville Road House
Humble, homey establishment serving seafood, steaks & sandwiches in a 19th-century farmhouse.
5001 Hanoverville Rd, Bethlehem, PA 18017
NYC, BOSTON & PRIVATE GROUP TOURS
Lehigh Valley Scream Park
2951 Betz Ct, Orefield, PA 18069
HOTEL OF HORROR
5105 Cherry Valley Rd, Saylorsburg, PA 18353
The Mahoning Drive-In
635 Seneca Rd, Lehighton, PA 18235
Address: 
6325 Interchange Rd, Lehighton, PA 18235
Saturday, dress up and meet at the park at 5pm. Start the Witches Walk from the fountain to the shop to open the Market. 6-Midnight Saturday. Sunday 4 -10pm.
165 S 1st St, Wine & More Tasting Room (Formerly Mazuk Furniture), Lehighton, PA, United States, Pennsylvania
Come and celebrate the amazing world of witchcraft.
A variety of vendors selling unique gifts and services, including tarot readings, reiki sessions, astrology reading, herbal remedies and face painting.
We are working out the details for entertainment as well.
Food truck onsite with food and our mobile bar will have drinks available for purchase. There is no fee to attend this event.
2208 South 12th Street, Allentown, PA, United States, Pennsylvania
127 Essex St, Salem, MA 01970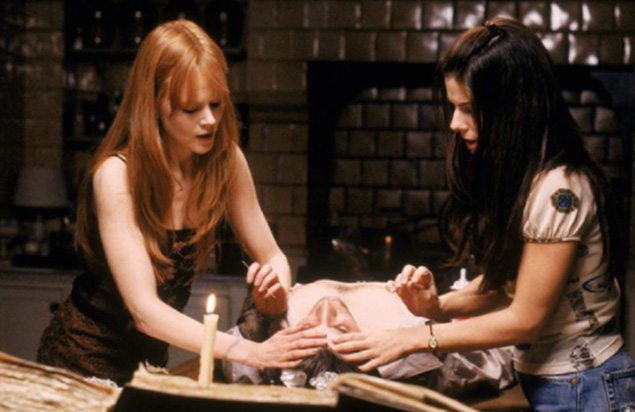 The Frank Banko Alehouse will be playing various horror movies throughout October 2023. 
WIND CREEK EVENT CENTER 
Saturday |  
October 28, 2023
Showtime: 9:00 pm
Edgar Allan Pоe National Historic Site
https://www.nps.gov/edal/index.htm
 532 N 7th St, Philadelphia, PA 19123
Laurel Hill Cemetery – Philadelphia
Calendar
JIGSAW'S CHOICE
SAW X 
September 29, 2023 
HOT SPOT RADIO
Every Wednesday, and it is hosted by D.J. Thuban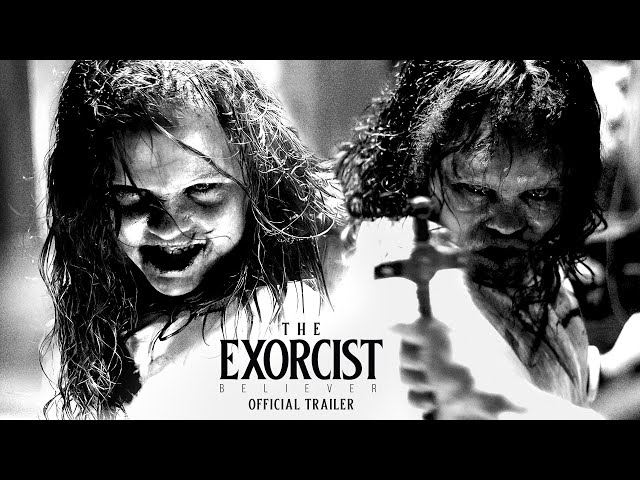 THE EXORCIST: THE BELIEVER
OCTOBER 6, 2023
NJ HORROR CON
OCTOBER 20, 21, and 22nd.
A Favorite Vendor – Squirrelly Stitcher
In Emmaus, PA at THE EMMAUS THEATER
Tim Burton's The Nightmare Before Christmas
Widows Tavern in Pennsylvania is a great place.
PARANORMAL SPIRIT FINDERS
A paranormal investigation group.
Halloween doesn't end in November
Contact the number below to book or any further questions. Please do not call the restaurant.
Connect with your loved ones in an intimate atmosphere. Messages will be given by Marianne and lunch will follow. Afterwards, Marianne will be available to answer questions.
For reservations call 610-868-4017. Seats are limited.
Cost: $65 – Includes messages and dinner
Visit the Gruber Wagon Works after hours and enjoy our annual evening tour of this one-of-a-kind National Historic Landmark. Tours will start every half-hour beginning at 5:30 with the last tour starting at 8:30. Tours of the Wagon Works will last approximately 1 hour.
Families can also enjoy a guided Halloween Hike along the Union Canal Trail (separate registration required)
As you explore the site, hitch a family-friendly hayride out to Deppen Cemetery, visit the Epler's One-Room School House and hear a reading of Sleepy Hollow throughout the night or hang out around the fire.
Pre-registration for the Wagon Works Tour is required, cost $7.00/adults and $5/ages 6-12.
To register for the Lantern Tour of the Gruber Wagon Works:
Contact Daniel Roe at droe@countyofberks.com or 610-374-8839 x201.
BLAIRSTOWN DINER