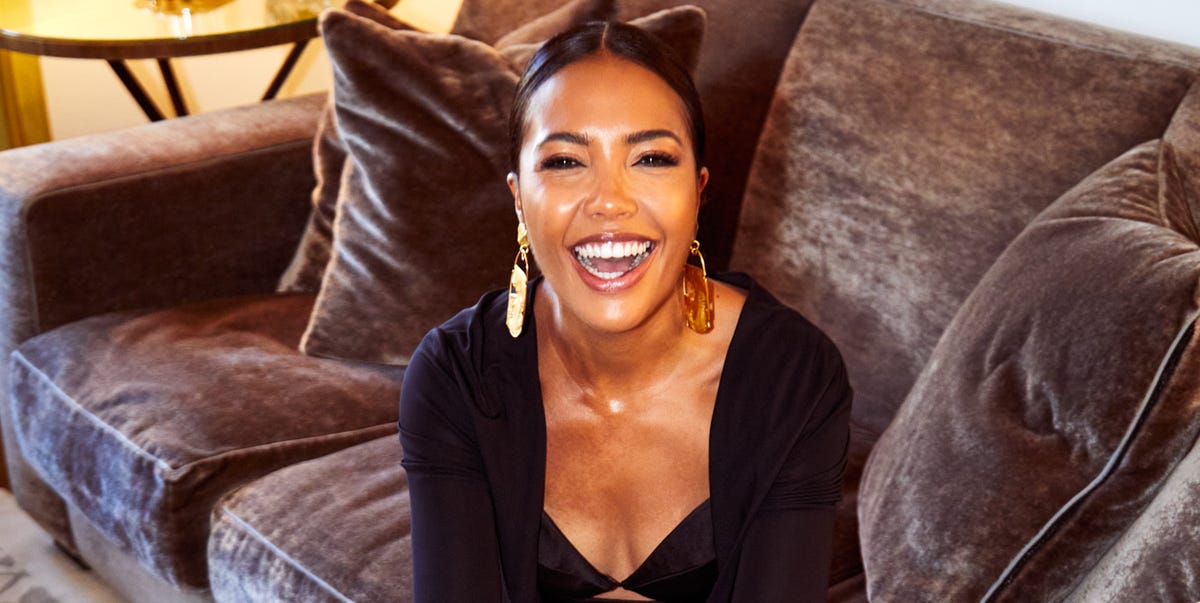 Being a business owner is hard, and being a Black business owner presents an entirely different set of challenges. The systemic hurdles that exist to hold back the Black community from entrepreneurship contribute to the gaping economic disparities that exist in today's society. Despite these hardships, many succeed as self-made moguls. Emma Grede is one of them. As the woman behind all of your favorite Kardashian-adjacent brands and more, Grede has amassed an empire of her own making. She's the CEO and co-founder of Good American, founding partner of SKIMS, and the co-founder of Kris Jenner's Safely, not to mention the first woman of color to serve as a recurring shark on ABC's Shark Tank. But Grede isn't just about building her own businesses—she wants to help other Black owners do the same.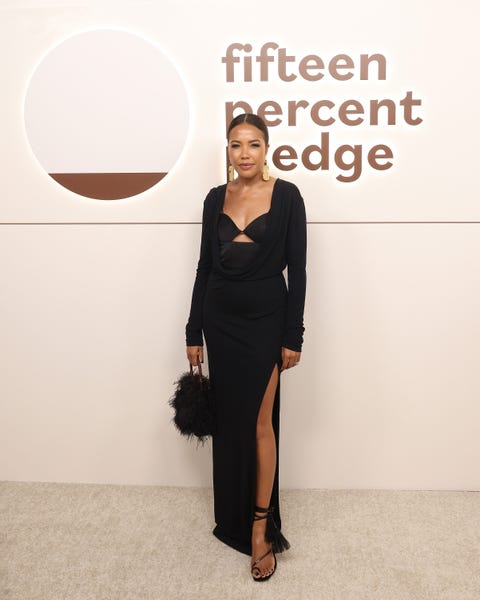 Grede at the Fifteen Percent Pledge gala wearing a Cushnie dress, Brother Vellies bag and shoes, and Lingua Nigra earrings.
Taylor HillGetty Images
The Fifteen Percent Pledge is a call-to-action nonprofit that strives for Black equity by encouraging retailers to dedicate 15 percent of their shelf spaces to Black businesses. Founded by Aurora James in 2020 in the wake of the murders of George Floyd and Breonna Taylor and the subsequent surge in the Black Lives Matter movement, the Fifteen Percent Pledge was established as a sustainable initiative to put money back into the hands of Black designers, creatives, businesses, and executives, right where it belongs, while holding major retailers accountable in supporting the Black community. Pledge-signers include Nordstrom, Sephora, Ulta, and Macy's, with more in the works.
Grede, a shining example of Black entrepreneurship, was immediately drawn to the foundation and now sits as a board chair of the Fifteen Percent Pledge. The organization celebrated its two-year anniversary this weekend with an inaugural gala, hosted in New York City. Industry heavy hitters were all in attendance, from Grede and James to Iman to Dapper Dan. The company has a lot to celebrate: Since its creation, the Fifteen Percent Pledge has generated almost $10 billion in revenue for Black business owners.
Speaking at the event, Grede stated the below remarks:
Coming up in the fashion industry, and now with my own businesses SKIMS and Good American, I've seen for myself the gaps in access and opportunity for people, and especially women, of color. From getting in front of the right investors, or simply securing a loan, to building a sustainable supply chain and staffing a team—Black entrepreneurs lack support every single step of the way. That's why I do the work I do— with the Pledge, with my companies, and now as the first ever Black female Investor on Shark Tank. I've seen first-hand what can happen when brilliant businesses get the partnership they deserve. Not only do we all gain access to products made for a diverse consumer base, but retailers and investors all benefit.Black business is smart business.
While the work is hard and fulfilling, let's also acknowledge the joy and fun that comes along with getting ready for a big party. Grede shared an intimate, behind-the-scenes look at her preparing for the event with ELLE.com, and she's all smiles. See exclusive photos of her, below.
This content is created and maintained by a third party, and imported onto this page to help users provide their email addresses. You may be able to find more information about this and similar content at piano.io