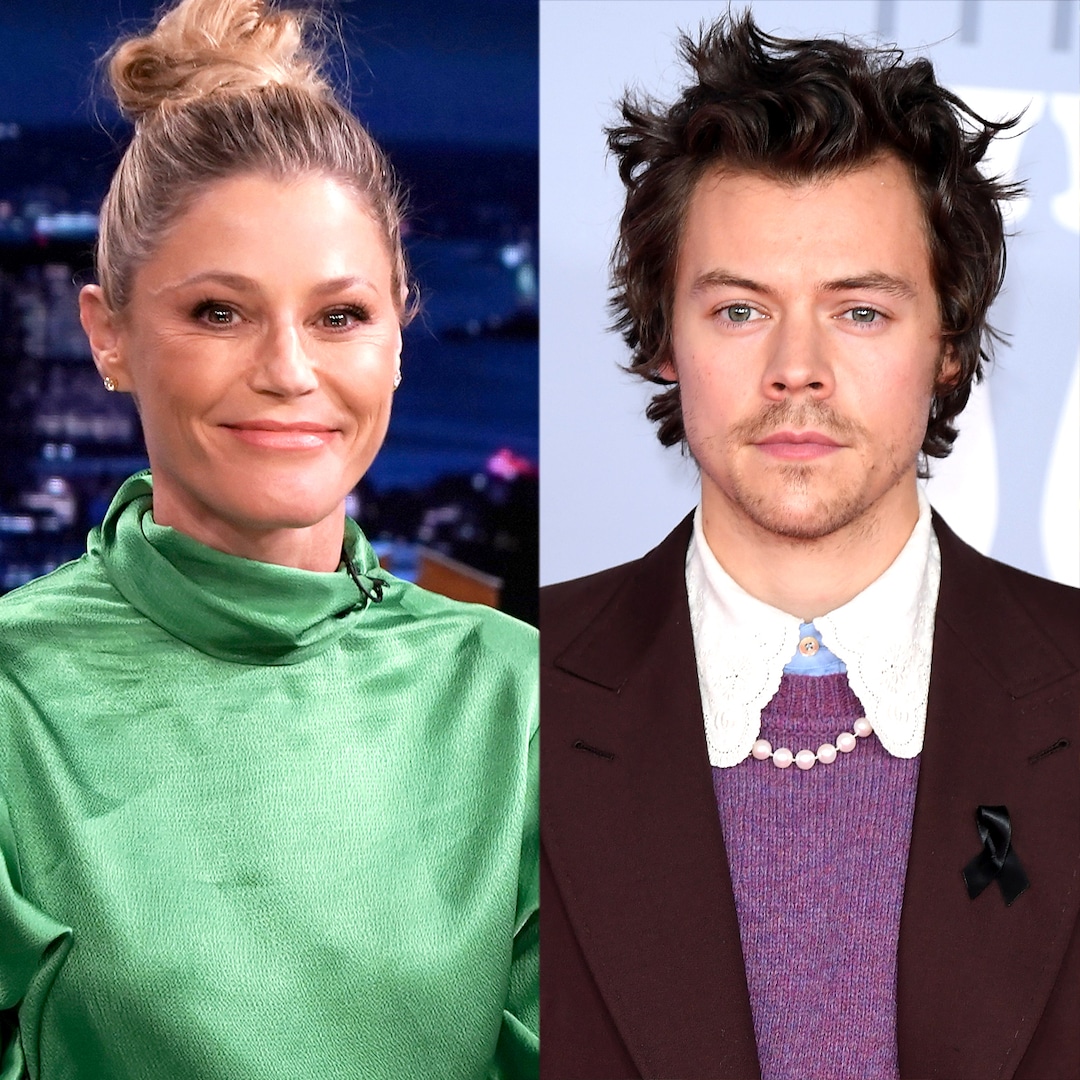 When Adam asked if she'd ever date Harry Styles, whose concert she attended in November, Julie replied, "You're asking would I come out of retirement for Harry Styles? Oh hell yeah. Him? Look at him." 
Staring at the changing array of photos of Harry on the screen behind them, Julie shared why she found the "Watermelon Sugar" singer so charming and got a little distracted by his good looks along the way. 
"He's got that same energy—ugh, I'm sorry, I got distracted, now that's a good tattoo," she said, looking at a shirtless photo of Harry featuring his butterfly tattoo. "He's got the same energy that [Ellen's resident DJ] tWitch does, where they're so gorgeous and sexy but there's so much joy that you don't feel dirty about what's happening in your pants."
She continued, "They're just bringing the joy and the light and the watermelon sugar that you just feel good about the whole experience." 
If Harry and Olivia Wilde ever break up, we'll make sure to get the memo to him that Julie is available!