It is irrefutable that this show will never fail to deliver an interesting case, at least from what we've seen so far.

While doing that, it entertains and tickles the brain.

The Irrational Season 1 Episode 4 explored various complex concepts pertaining to relationships among family members, whether biological or not.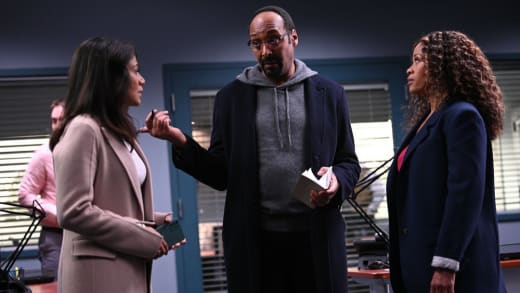 To do that, they introduced the zero-sum bias and demonstrated that within an atypical family unit.

There are two kinds of secrets. A well-kept secret is limited to one or two people or an open secret where many people know or suspect something, but it's treated as something that should not be a topic of discussion.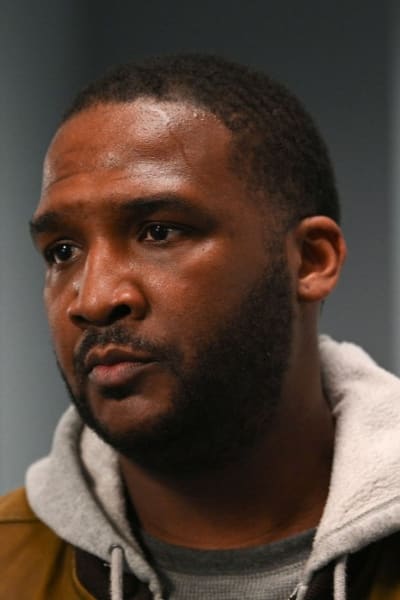 The Moore family secret was the latter.

Kidnappings are a serious issue because kidnappers usually grow paranoid, especially as time lapses and they think they might get caught.

For many people, no response is proportionate enough, but Keith had come to trust Mercer after spending hours listening to Mercer's books.

He came armed with knowledge and a plea, even if he was hiding something.

His introduction covered all the bases about him and his family. He was a hard worker and was not afraid to be unconventional.

How many construction workers would listen to audiobooks about psychology when working? The job is already exhausting as it is.

That also set the financial situation the family was in because no construction worker could afford $2.7 million unless they were in the mob.

It confused Mercer how the kidnapper could kidnap someone from a family they must have known wouldn't be able to pay the ransom, but that question was answered as soon as the Acres entered the picture.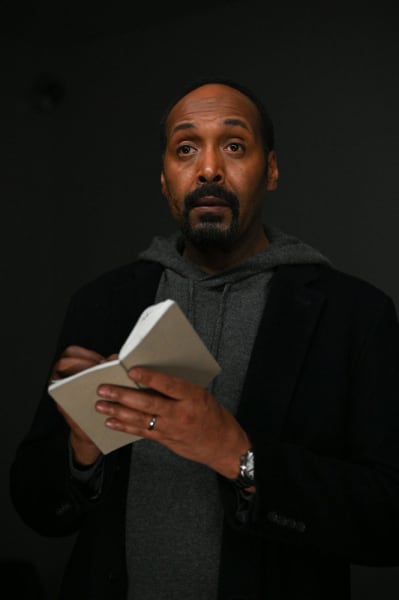 One could tell by their demeanor that they had money. They reeked of rich arrogance, and hearing that they made money from selling paper was quite funny. Who said paper will go out of fashion once computers become widely adopted?
Given your guilty fidgeting, Keith's hostility, and Ted's inability to look away from you, I'm pretty sure you and Ted had an affair. Long term? You ended it. You and Keith stayed together, but it's still a source of tension in your marriage.

Mercer

Mercer was lucky to diagnose the problem early because learning about the family dynamics was crucial in bringing Veronica home safe and sound.

But maybe if he weren't so distracted trying to avoid flaring up tensions between Keith and Ted, he would have noticed something about Trey.

In a kidnapping, the people closest are usually suspects. The first ones to be considered are either parent in case of a missing child.

But there is also another way of detecting a potential suspect: by looking at the people who involve themselves in the case.

From the get-go, Trey should have been a suspect, and I suspected him from the moment he opened his mouth. Trey had no business being there, yet found a way to insert himself into the situation.
Trey: Look, Mrs. Moore has worked at our house for as long as I can remember. Veronica and I practically grew up together. She may not be my sister, but she's still family.
Mercer: Pseudo-family bond.
Trey: Mr. Moore, sounds like my dad really hurt you, but let us help.

Many kidnappers do that so that they may keep tabs on the investigation and always be one step ahead. Some get away with it, but others are not so lucky, which is good.

However, it was good that Mercer didn't figure out that earlier because that would have robbed us of the succeeding efforts to try and find Veronica.

Like most cases on The Irrational Season 1, it was not straightforward because leads would seem to dry out as soon as Mercer could find them.

It took a lot, from an undercover drug buy to a thrilling car chase, before they made any considerable progress.

Elsewhere in Mercer's absence, Rizwan was tasked with lecturing a class, and to say that he bombed would be an understatement.

It was expected that he would because the first thing that leads to failure is a lack of belief in oneself. Even if you have doubts about your ability to do the task, you can always fake it until you make it.

Mercer and Rizwan's problems converged at the zero-sum bias. As Rizwan prepared for his class, Mercer discovered that even though they weren't siblings, Trey felt like he was competing with Victoria for Ted's affection.

Hearing Mercer explain how zero-sum bias came into play in that relationship opened my mind to the complicated nature of feelings and emotions.
Zero Sum bias is the misbelief that nonmaterial resources like love, respect, even good grades are finite. Such that if one person wins, then another one has to lose. The worst part about Zero-Sum bias is that it can make a situation where everyone could win into a cutthroat competition, making win-win into win-lose.

Mercer

To explain such a human concept scientifically was something some people would call a miracle.

After that discovery, the episode kept getting better as the Mercer we met in The Irrational Season 1 Episode 1 appeared again.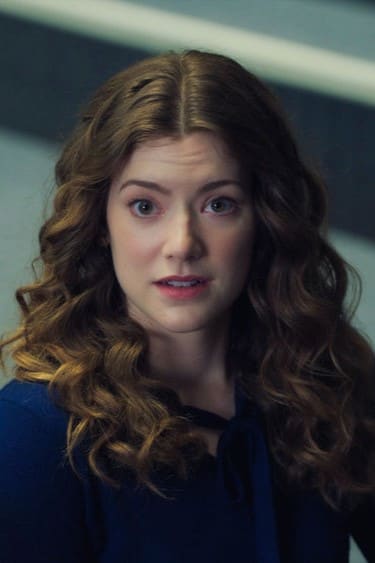 He showed Trey how irrational his decision was by grounding him in reality and proving that his father didn't love Veronica more.
Trey: Stop, or I'll shoot her
Mercer: I just came to talk. I feel like what's happening here is my fault. I'd have gotten here sooner, but you know, there was so much snow.
Trey: Snow? It's not snowing.
Mercer: Sorry, Eddie. I stand corrected.
Trey: My name is Trey.
Rose: What is he doing?
Marisa: He's using absurdism, saying weird things to force Trey to correct him and ground himself in reality.

That way, he saved two lives that day. Who's willing to bet that if it were cops in that situation and with such a clean shot Marisa had, they would have shot Trey, risking Veronica's life in the process?

There was some focus on the season-long arc as Marisa got an interview with the supposed church bomber, and he sang like a bird, but the tune was off.

Marisa pulled a Mercer and tricked the bomber into revealing that he wasn't present on the day of the church bombing.

While we didn't make much headway regarding that storyline, it confirmed to Marisa that there really was a puppet master, and she wasn't insane in thinking she saw someone in court.

With that surety, she could focus on digging deeper into the case.

Intrusive Thoughts

I don't know if I've gotten used to it or if Kylie and Mercer's relationship has improved, but it doesn't sound as unnatural to hear them talk anymore.

Keith and Mercer's talk about family and relationships was important as it provided more information about Mercer and Marisa's relationship.

I've noticed that Mercer is quite funny, even if his jokes are delivered with a very neutral tone.

"Zero Sum" bias was another great episode of The Irrational that explored complex familial ties, secrets, and biases.

Over to you. What did you think of the episode?

Drop a line in the comments section.
Denis Kimathi is a staff writer for TV Fanatic. He has watched more dramas and comedies than he cares to remember. Catch him on social media obsessing over [excellent] past, current, and upcoming shows or going off about the politics of representation on TV. Follow him on X.