Wasn't it fun to watch Magnum and Higgins switch places, if only briefly?

Still, Juliet found a way to help Thomas and Rick solve a complicated case on Magnum P.I. Season 5 Episode 14.

It was great to see Rick step to the forefront after spending much of the past three episodes more in the background.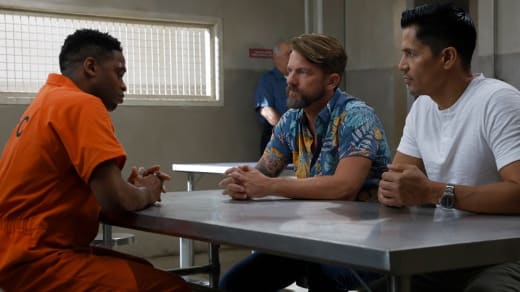 It was only fair that Rick stepped up in Higgins' absence since the client was one of his regulars accused of a crime he hadn't committed.

This is analogous to Kumu pitching in when her friend Ying got ripped off by a scammer on Magnum P.I. Season 5 Episode 12.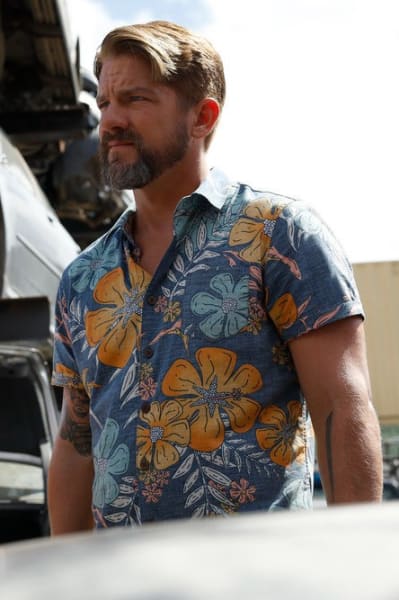 It was ridiculous that a licensing issue would sideline Juliet. Wouldn't you think dealing with paperwork would have been among her duties?

They had a good reason for being late, doing a skip trace to save their client from forfeiting her bail money. Jamie, the examiner, should have been more reasonable under the circumstances.

Had Jamie known that Higgins would find him wherever he went on Oahu, he might have made the intelligent choice and bent the rules slightly.

The unbelievable part was Thomas passing and Juliet failing. In what world does that happen?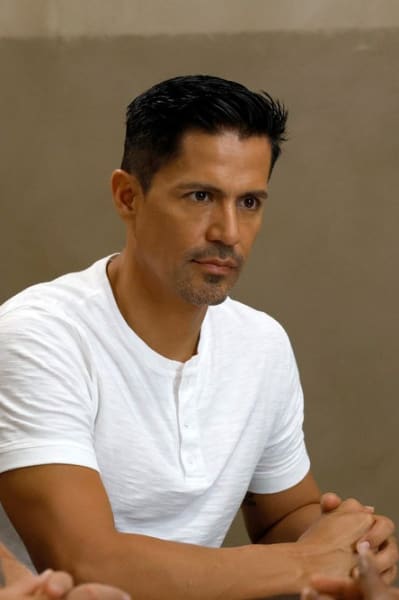 There had to be more to it than Magnum picking the C option on all of the questions. He kept acting like he had a secret.

He smartly stifled his urge to be a wiseass when Higgins was so baffled about her having done worse than him. He wanted to be smug but knew that would put him in the doghouse, where he already spends too much time.

Why did Rick act so magnanimously when volunteering to help Thomas because Juliet didn't have her license?

They were facing a seemingly impossible deadline to help out his friend. And based on experience, it will likely be another nonpaying case.

What appeared a little off was that Rick was portrayed as Magnum's intern. It's not like he hasn't been involved in past operations of Thomas's that he should be surprised by anything he does.

What was humorous was how Rick took over the role of Higgins, questioning any of Thomas's borderline schemes. They eventually reached their desired result but needed as much luck as Magnum had on his exam score.

Poor Juliet. At first, Thomas told her to do what she had to do to get her license back, and he would be OK.

But after she'd wheedled a second chance at the exam out of Jamie, Magnum called because he needed someone with more nuanced technological abilities than him. (Not that that's a high bar.)

So, she had to ingratiate herself with Katsumoto, especially after it became evident he'd already been told about her little testing mishap.

But their pairing proved invaluable to the case as they made connections among disparate elements that weren't making sense, such as what Saudi visitors had to do with a dead chopshop owner.

What began as a misreading of an accident scene by police became so much more complex as the motivations of those involved in the case were examined.

Will was both a good samaritan and a car thief working for a chopshop owner who had absolutely no idea what he had stumbled onto while fulfilling his boss's request to steal a particular car model.

Sure, the conclusion of the case, when Magnum and Rick took down six Saudi thugs, caused much eye-rolling. But it wasn't the first such scene on Magnum P.I., nor is it likely to be the last.

And, no great surprise, the third time taking the P.I. exam was the charm for Juliet.

As if T.C. hadn't been through enough over the past few months, he and Mahina broke up mainly because of how badly he handled their relationship during his recovery.

T.C. understood what he'd done during his concluding conversation with Higgins, explaining while there is no right way to handle such a trauma, there is definitely a wrong way. That's the path he took.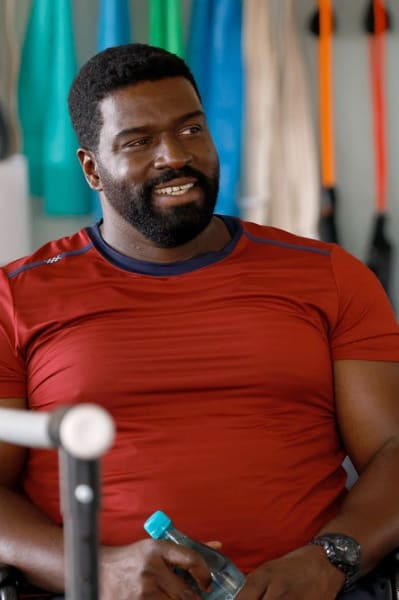 T.C.'s mother, Verna, left her family because she didn't want to be a burden with her mental illness, as detailed on Magnum P.I. Season 5 Episode 7.

Despite his feelings about her approach, T.C. did the same thing. His friends and Verna cracked through his reticence.

But Mahina had to learn the tragic reason T.C. had been ghosting her from Kumu, not him.

So, she had every reason to tear into him, mainly when he chose to hold that conversation at her workplace.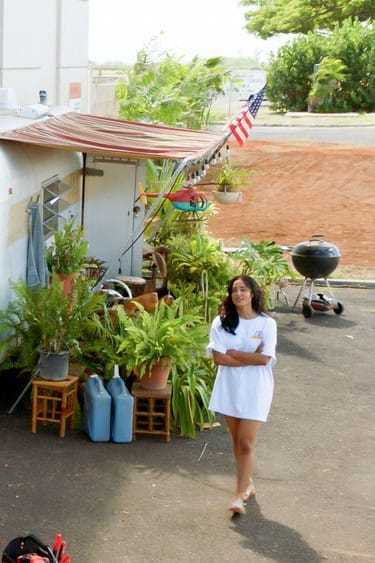 His timing sucked, and his recent behavior was even worse. So, who could blame her for reacting the way she did?

Shammy was back to being the supportive friend T.C. needed after that beatdown. He'd also done a great job modernizing Island Hoppers during T.C.'s absence.

Mahina came to T.C., and they had that talk they needed to have. They unexpectedly did the right thing by ending their brief relationship.

Will that last? It's unlikely if Juliet's talking about "You never know what's going to happen in the future" is to be believed. T.C. deserves an excellent romantic relationship. As the last few months proved, he already has many friends and family.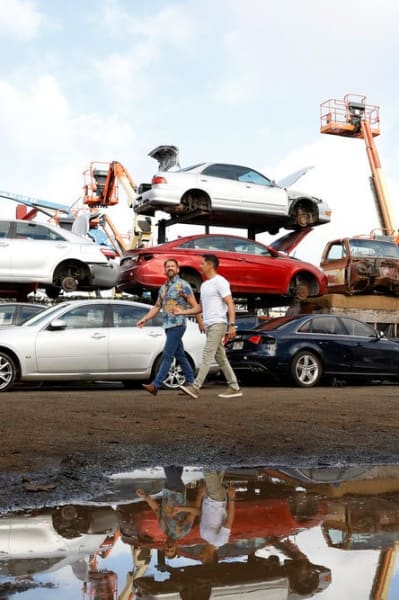 To revisit T.C. and Mahina's relationship, watch Magnum P.I. online.

How did you like Thomas and Rick as a team?

What did you think of Juliet flunking the P.I. exam?

Will T.C. and Mahina get back together?

Comment below.
Dale McGarrigle is a staff writer for TV Fanatic. Follow him on X.