Everything with a beginning has an end, and it is here for Billions.

After eight years, seven seasons, and eighty-four episodes, it feels surreal that we won't be treated to the high-value drama the show offers the way it does.

As the Billions series finale approaches, it doesn't seem like the stakes are high enough to warrant investing in a series finale with an outcome of a particular nature.

Whatever way the creatives decide to wrap up the story will not be that significant.

So, where did the rain start beating this once red-hot show?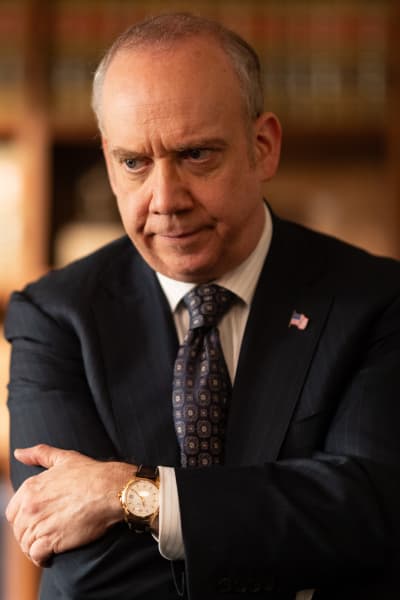 We must circle back to the series premiere to assess fairly.

When many shows premiere, one can almost tell after the pilot what the endgame will be. Even if they don't know what will happen, there is a rough idea about how events should play out.

Very few shows are not tied to this logic, but Billions was not one of them.

The series premiere introduced all the major characters, but what stood out was that it was a story between a filthy rich man and a lawman working to expose the evils of the rich man.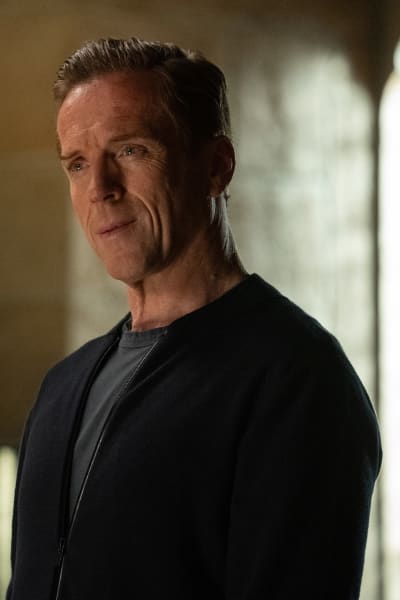 It was a Chuck vs Bobby story, and we saw them trade blows for years.

They used everything at their disposal to try and remove the other person from the map, and the consequences were numerous.

Yet at the end of every season, they would live to fight another day, and in a short time, they (more Chuck than Bobby) had a new plan, and then they would do the dance afresh.

That is a gross oversimplification of the show because it packed more than petty squabbles between two powerful men, but it was a point that needed to be made.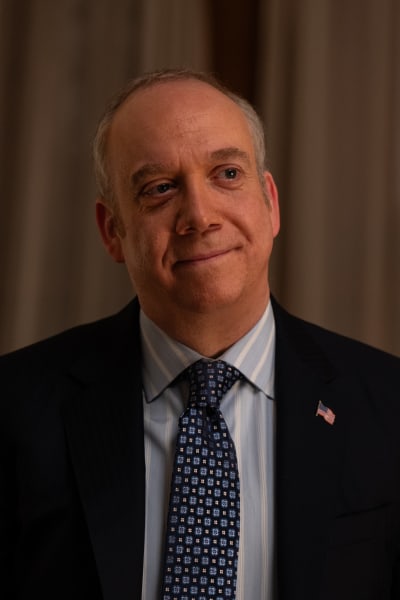 There could be no show without Bobby and Chuck. Without them both, it was undoable, and without the one, we don't have to make a guess.

After several battles, Chuck drove Bobby out of the city and the country on Billions Season 5.

Chuck focused his attention on another billionaire before settling on Mike Prince. Yet, even if there was a billionaire and Chuck, it was not the same.

The show had iterated that it was a fight between good and evil, with Chuck fighting the good fight and evil being the billionaire.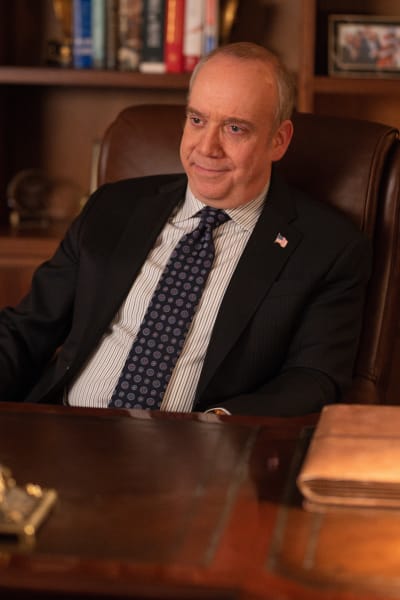 However, when Bobby left, it became clear that it was never that broad. It was a fight between Chuck and Axe, and what made it interesting was the ties both had with people in the city and the buildings where they operated.

With Bobby absent, Chuck was left feeling around in the dark to try and find the next target.

It wasn't immediately clear that Bobby's absence caused a decline in the show's quality until he returned on Billions Season 7.

This brings me back to what I said before about knowing how a show will end.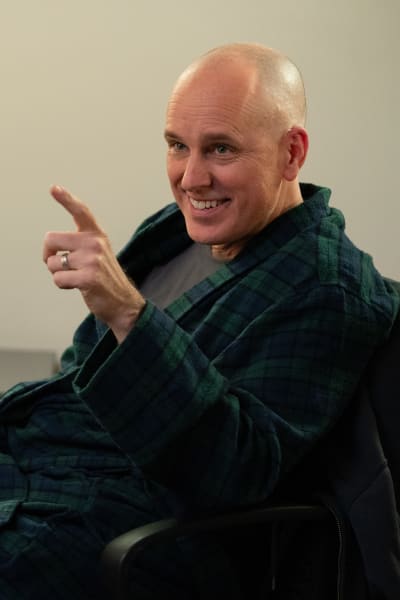 From the first episode, we knew the show would end if Chuck or Bobby won. And driving Bobby out of America was a win for Chuck, even if he didn't consider it as such.

Billions should have ended then.

But the show went on for two more seasons, and while everyone involved put their best foot forward, it was never the same.

Prince entered the picture, and the battle pivoted.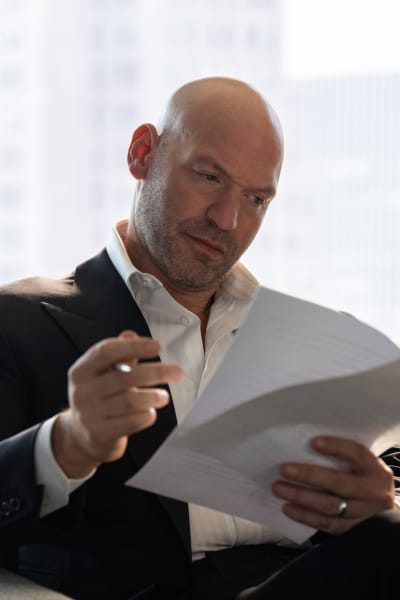 But Prince had no skin in the game. He didn't have the history between Chuck and Bobby. He didn't have a personal relationship with Chuck through Wendy, which made the stakes appear even more prominent.

On the Billons Season 6 finale, it was revealed that Prince aspired to become the next POTUS.

Fast forward to Billions Season 7 Episode 1, and he had begun making moves, but not everyone was happy.

There was a disconnect in the storyline when, out of nowhere, Wags, Wendy, and Taylor started working against him to deter his presidential aspirations.

It felt odd that the people he had been working well alongside for a while decided he was not worthy of becoming the president.
Wendy: There's nothing more dangerous than a man who's sure he's never wrong. Add in the money, add in the intellect.
Wags: Smarts is good.
Wendy: Not when those smarts are used to strengthen the idea that no one else's opinion counts. And in add his ability to lie to himself about who he really is, and finally, fold in a textbook God complex.

If you've been watching the show this long, you might agree that a billionaire has no business running for president because of how they are by nature.

They have a huge ego and are deluded into believing that, somehow, the rules don't apply to them.

Their money is enough to corrupt every process and skirt the checks and balances put in place to ensure that democracy prevails.

Prince's qualities weren't that different from Axe's, yet the three never really had a problem with him. He said jump, and they would ask how high.

The vitriol the trio held against Prince didn't seem justified.

So, the show tried to justify it, and they did a shoddy job of it.

They would iterate how hardheaded he was.
Truman had a sign on his desk that said, "The buck stops here." Mine's gonna say, "I am the buck."

Mike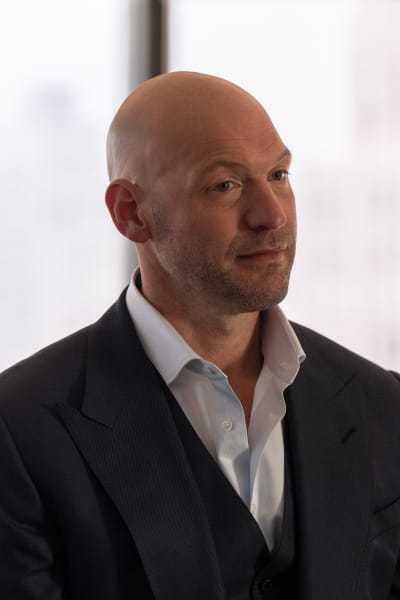 They tried to show how gluttonous he was when he blocked the self-healing concrete idea when he didn't have his way.

Yet none of these proved that he didn't deserve to be president since they were known flaws, and we were somewhat comfortable with them.

Finally, Wendy Rhoades took some of his words and revealed that they originated from the Nazi manifestos, and somehow, that made Prince a fascist. The man just likes the phrase!
A lot of billionaires feel they never have enough. That's the driver? But I've learned that there is such a thing as too much. Too much ego, too much power. Prince is over that line.

Wendy

It was a lot of reaching, hurting the viewer's head because it seemed petty.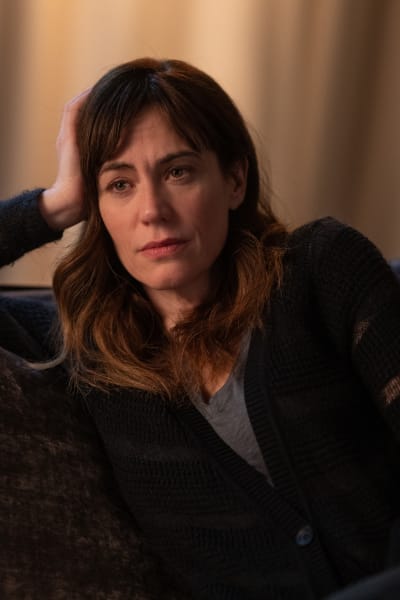 It appeared as if Wendy, Taylor, and Wags missed the Axe days and were looking for an excuse to bring him back under pretenses.

Nothing they came up with was convincing enough to warrant someone rooting against him.

As Billions Season 7 Episode 12 approaches, the show teases a showdown between Axe and Prince, highlighting the main issue.

This was never a show about a billionaire vs a billionaire. It was a show about Axe vs Chuck. The only acceptable ending was a showdown between them both.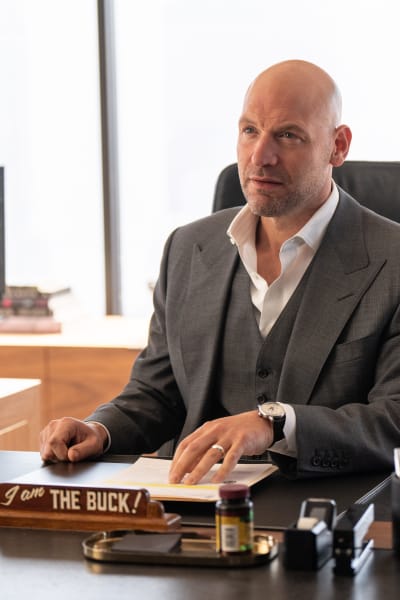 But now that we're here, we must pick a side.

Still, there isn't a strong incentive to see Prince lose to Bobby. He is just a guy who has a lot of money and wants to be president.

No real stakes are involved because if Prince emerges victorious and proceeds to the ballot, it is his right.

And if Bobby Axelrod blows Prince out of the water, it will make Bobby's fanboys a little bit excited, but that won't last more than a second.

It's like celebrating the police when they take down an innocent man with a weapon. Sure, they took down a man holding a weapon, but whom did he hurt?

What do you think?

Is the mild satisfaction derived from Bobby's simple win enough to make someone invested in the finale?
You should have told me you were coming so I could've had a strong, fresh-brewed cup of get the fuck out waiting for you.

Axe

Share your thoughts in the comments section.
Denis Kimathi is a staff writer for TV Fanatic. He has watched more dramas and comedies than he cares to remember. Catch him on social media obsessing over [excellent] past, current, and upcoming shows or going off about the politics of representation on TV. Follow him on X.