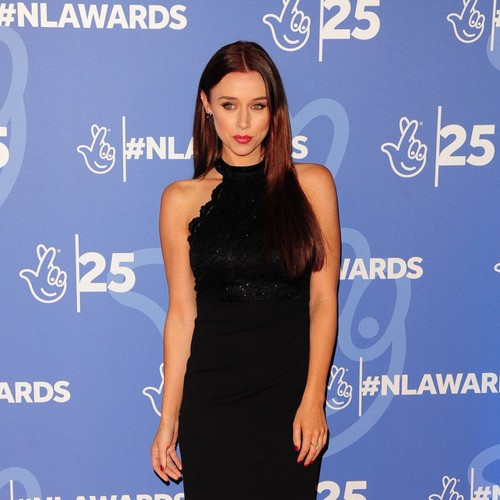 Una Healy wants a Saturdays reunion.
The 41-year-old pop star – who split from rugby player Ben Foden in 2018 after six years of marriage – was part of the girl group alongside Frankie Bridge, 33, Mollie King, 35, Vanessa White, 33 and Rochelle Humes, 33, from 2007 until they went on hiatus in 2014 but now thinks the "time is right" for the pop quintet to get back together.
She told The Sun newspaper's Bizarre column: "I've just got into crystals. I have one to look for love and another one which is supposed to protect you against negative energy. This year I would love to do something with the girls again. I feel like the time is right."
Last year, Una – who enjoyed a string of hit singles as part of the Saturdays with songs such as 'Ego' , 'Missing You' and 'Up' – branched out into a solo career and explained how her first single 'This Is Your Life' was a reworking of a song she initially wrote as a teenager.
She said: "One of the first songs I wrote, when I was 15 years old – it was very philosophical for a 15-year-old – was called 'This Is Your Life'. I don't know what I was thinking at the time but I was just feeling really passionate about life and how precious it is and how important it is and I just sat on it for a while.
"During a Zoom session in the pandemic with Anna Krantz, an amazing singer-songwriter, we wrote a song about the pandemic and I thought 'No, no-one is gonna listen to that.'
"So we reworked 'This Is Your Life' and here it is now. It's finally unleashed to the world and it is a celebration of life but an acknowledgment of how tough it can be. And I feel like I've lived enough life to know."