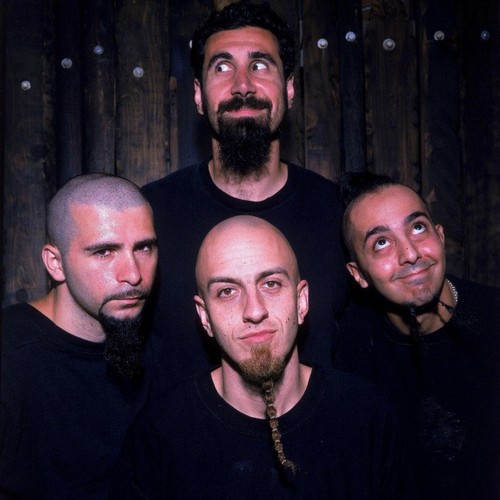 System Of A Down drummer John Dolmayan has claimed the band should have replaced Serj Tankian in 2006.
The 'Chop Suey' group haven't released an album since 2005's 'Hypnotize' and they went on a four-year hiatus the following year, with occasional tours since reuniting in 2010, as well as dropping charity singles 'Genocidal Humanoidz' and 'Protect The Land' in 2020.
Addressing the status of the band, John told the 'Battleline' podcast: "Quite frankly, we probably should have parted ways [with him] around 2006.
"I think we should have moved on, and if Serj didn't wanna be in the band at that time, we should have just moved on and done it with somebody else.
"But that's what happens when you're loyal and you really want to make it work. You'll put up with things that may be detrimental to the health of the band."
John suggested he and the other bandmembers – bassist Shavo Odadjian and guitarist Daron Malakian – may have been better served finding a new frontman until Serj decided he wanted to return.
He added: "Maybe it would have been better if we moved on and got another singer for an album or two and continued to make music, then brought Serj back later if he wanted to come back.
"That probably would have been better. But as it is, I think we wasted 15, maybe 20 years of our lives waiting."
He claimed while the group have "tried to get together multiple times to make an album", circumstances made it tough to actually follow through with their plans while maintaining the band's "integrity".
Noting that all four members caused disagreements, he said "We couldn't really come together and agree.
"But if you have a majority of the band thinking one way and one person thinking the other, it's very difficult to come together and make music."