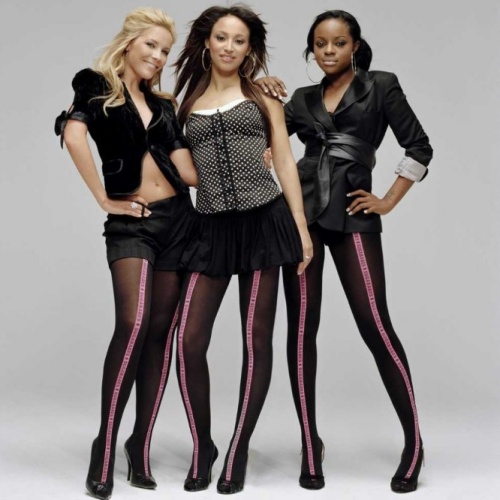 Today, Sugababes performed three songs for BBC Radio 2's month long Piano Room accompanied by the BBC Concert Orchestra. Sugababes performed their classic hit Too Lost In You, new single No Regrets, and their classic cover was Flowers by Miley Cyrus.
On performing at Glastonbury: They shut the field down at Glastonbury and we were overwhelmed by the response and things have just snowballed from there. We just had an incredible time.
On the new album, Lost Tapes: We always hoped to [release the tracks at some point] and it was just like a big fight in order to do so 'cause we had a lot of opposition kind of stopping us and we had to fight for the name Sugababes back and we were just so happy. For us, it was like a gift for our fans for basically holding on and supporting us the whole time… Sugababes was out name and we should never have had to fight for it.
Most suprising fan
Keisha: I remember Beyoncé, she really liked my outfit in Hole In The Head – the big skirt thing – and she was like 'I've seen the video, I love the skirt'. That's literally like, that was my year, that year!
On their fave tv programme right now:
Mutya: I'm just such a big EastEnders fan, I watch it every day guaranteed.
Keisha: Me too, to be fair, but I love reality TV so I love 90 Day Fiancé.
Siobhan: This is all really low brow, I like Goggle Box.
Mutya: Love During Lock Up, everything.
Siobhan: I want really light-hearted TV when I sit down at the end of the day.
Sugababes are one of the most successful girl groups of the 21st century. The group had six number one singles and two number one studio albums during their initial run and, following some line-up changes, the original trio got back together in 2012. In 2022, Keisha, Mutya and Siobhan sold out a UK-wide tour and performed at Glastonbury, and will be touring in Australia in 2023 and are performing at London's O2 Arena later in the year.