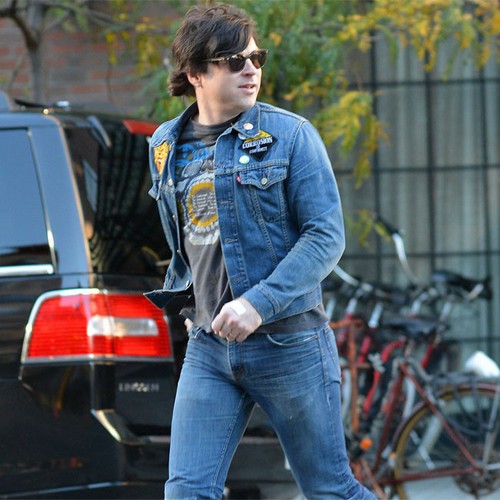 Ryan Adams is releasing a double album of covers from Oasis' seminal 1995 LP '(What's The Story?) Morning Glory'.
The 48-year-old musician famously put his own spin on the Britpop legends' smash hit 'Wonderwall' in 2003, and now he's started sharing his renditions from the album, and teased yet another version of 'Wonderwall'.
He posted on Instagram: "This is a sneak of my new album, What's The Story, Morning Glory which is just me exploring all those songs in my own way (yeah there's gonna be another Wonderwall cover ).
"I love that song and this album so much."
What's more, fans can expect the B-sides too, including fan-favourites 'Talk Tonight' and 'Acquiesce'.
He elaborated: "It is just me exploring all those songs in my own way.
"Music is love and to me it's this resonate meditation, and songs are like beautiful frames of beautiful movies lost in time, completely different in colour and tone to all who find them."
He's already shared the title track and 'Some Might Say', 'Cast No Shadow', 'She's Electric', and 'Champagne Supernova' with his followers.
In 2015, Ryan put out a cover of Taylor Swift's entire '1989' album.
And the pop megastar fan-girled at the time, sharing how his music "helped shape my songwriting".
She tweeted: "Cool I'm not gonna be able to sleep tonight or ever again and I'm going to celebrate today every year as a holiday. I'M CALM … Ryan's music helped shape my songwriting. This is surreal and dreamlike. Countdown to #RyanAdams1989 @TheRyanAdams (sic)."