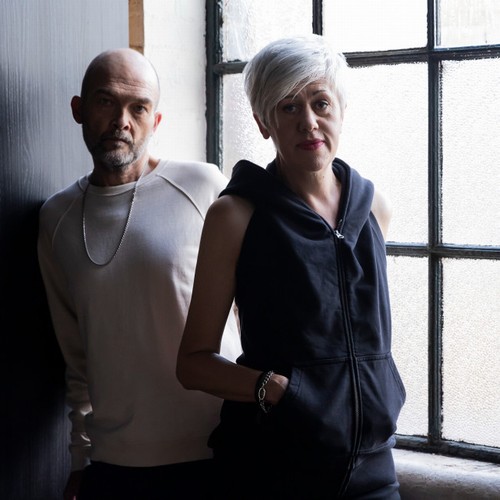 Everything But The Girl are back with their first new music in 24 years.
The 90s' electronica duo – comprising singer Tracey Thorn and multi-instrumentalist Ben Watt – have unveiled their comeback album 'Fuse' and shared the hypnotic lead single, 'Nothing Left To Lose'.
Tracey, 60, said: "Ironically the finished sound of the new album was the last thing on our mind when we started in March 2021. Of course, we were aware of the pressures of such a long-awaited comeback, so we tried to begin instead in a spirit of open-minded playfulness, uncertain of the direction, receptive to invention."
On the recording time, Ben, also 60, said: "It was exciting. A natural dynamism developed. We spoke in short-hand, and little looks, and co-wrote instinctively. It became more than the sum of our two selves. It just became Everything But The Girl on its own."
Being back in the studio after more than two decades, Tracey felt a "friction and a natural spark" with her musical partner and husband.
She added: "After so much time apart professionally, there was both a friction and a natural spark in the studio when we began.
"However, as much we underplayed it at the start, it was like a fuse had been lit. And it ended in a kind of coalescence, an emotional fusion. It felt very real and alive."
Everything But The Girl's last studio album was 1999's 'Temperamental'.
The 'Missing' hitmakers formed in 1982, and went on to have 12 Top 40 Singles in the UK.
A decade later, Ben was diagnosed with the rare auto-immune disorder, Churg-Strauss syndrome, and underwent life-saving operations during a 10-week stint in hospital.
The pair – who tied the knot in 2009 – released two EPs in 1993, and would release two more albums before their last, 1994's 'Amplified Heart' and 1996's 'Walking Wounded'.
EBTG embarked on their lengthy hiatus in 2000, bidding farewell with their final performance at Montreux Jazz Festival.
'Fuse' will be released on April 21, listen to 'Nothing Left To Lose' now on all major platforms.
The 'Fuse' track-listing is:
1. 'Nothing Left To Lose'
2. 'Run A Red Light'
3. ''Caution To The Wind'
4. ''When You Mess Up'
5. 'Time And Time Again'
6. 'No One Knows We're Dancing'
7. 'Lost'
8. 'Forever'
9. 'Interior Space'
10. 'Karaoke'