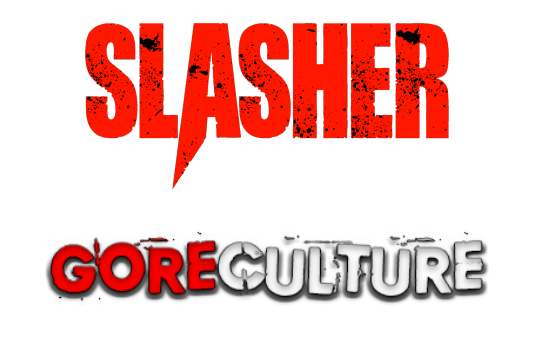 Today, we proudly announce a partnership between Gore Culture and Slasher in which all Gore Culture's news, reviews, and editorial content will be available directly on Slasher, keeping members better connected and informed on all things horror.
For those who haven't experienced it, Slasher is the social media app for horror. With a single glance, it becomes clear that this app encapsulates the essence of horror. Similar to other social media platforms, users can follow, like, comment on, and share posts from fellow members, as well as send messages to friends within the Slasher community. Slasher has many other great features, like the largest horror movie database, an events calendar, and much more. What sets Slasher apart is its vibrant and diverse user base, which includes horror artists, musicians, writers, podcasters, filmmakers, and avid horror enthusiasts.
One noteworthy aspect is that Slasher is rated for users aged 18 and above. While the platform's rules are not extensive, they are designed to maintain a focused and friendly community. Let's take a look at Slasher's main features.
Gore Culture was launched in 2022 and delivers a wide range of content to horror fans around the world. They feature horror, thriller, and sci-fi news with articles on pop culture's latest trends, film reviews, editorials, and stories. With multiple new articles each day, Core Culture has a lot to offer horror fans who enjoy staying on top of what's happening in the genre.
The newly revised Slasher app is available worldwide on Android and iOS, as well as through the web. Core Culture can be found on Slasher and on their website at: http://goreculture.com
Find Slasher on the web at http://www.slasher.tv
Find Gore Culture on the web at: http://www.goreculture.com
###
About Slasher: Launched in May 2019, Slasher is the social networking app created specifically for the horror genre. It features a social feed, events calendar, horror movie database, news and reviews, and the first dating feature for horror fans. Media Contacts Public Relations pr@slasher.tv