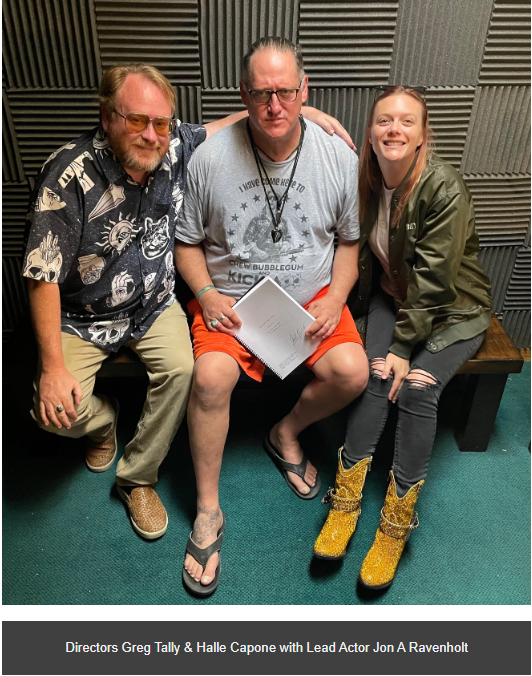 Greg Tally and Halle Capone take you behind the scenes into their new horror-comedy, Disco Diablo.
This production is a superb throwback to the fun radio plays of yesteryear, highlighting everything that was groovy about the 70's disco scene. This podcast play stars Jon A Ravenholt, Erik Rangel, Halle Capone, Kendall Iris Devine, Kinsey Reay, Ron McAdams, David A Quinn, Bree Barnes, Samantha Thach, and let's not forgot the Dynomite Sound Dude, Gabe Durst.
It's a dance off with the devil. In the midst of the glittering 1970s disco era, a ragtag group of dancers known as the Dance Hall Dozen must infiltrate the nefarious nightclub, Disco Diablo, to thwart the plans of the diabolical owner and save their souls from eternal damnation.
For more information:
https://www.imdb.com/title/tt28784971/