The unique new platform Chilling, which offers independent creators a chance to share content and compete against studio releases, premieres new horror short GALE this September.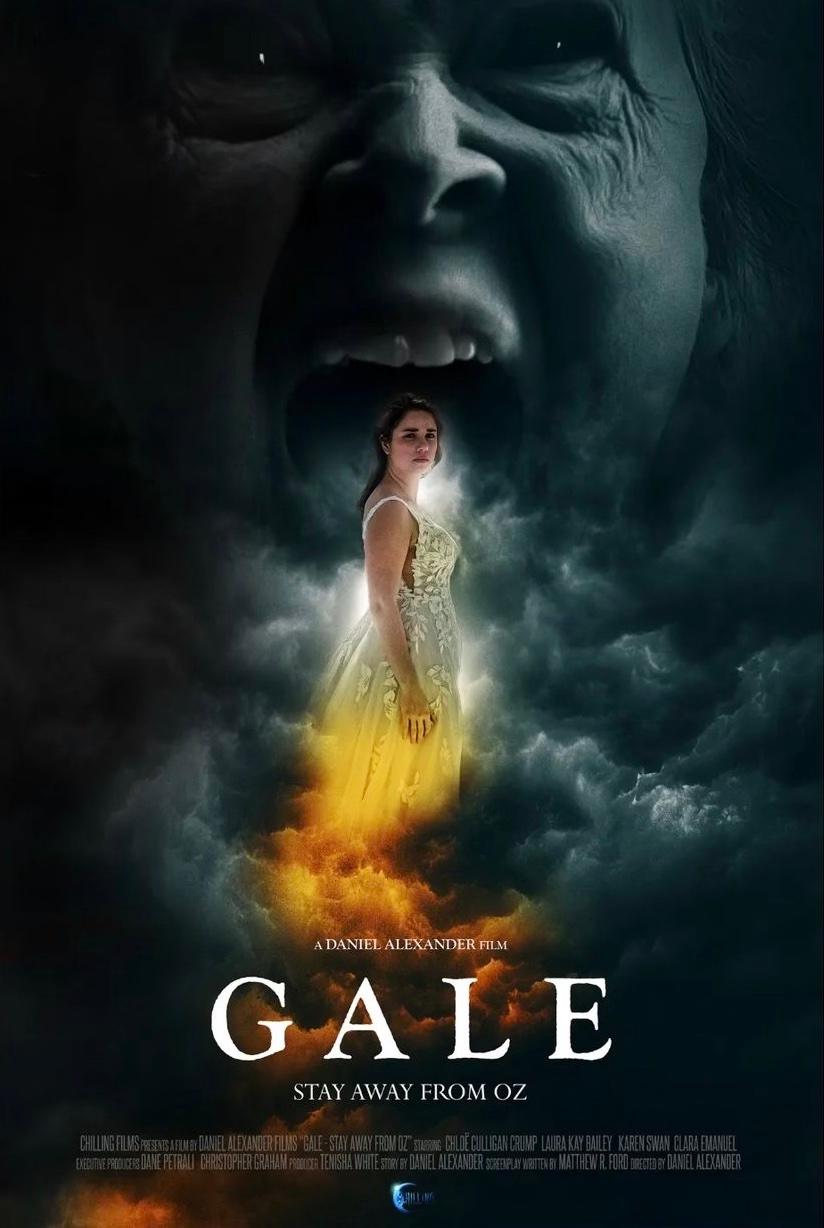 Long gone are the days of emerald cities and yellow brick roads, the enchanting tale of the Wizard of Oz takes a haunting turn. Dorothy Gale (Karen Swan), now in her twilight years, bears the scars of a lifetime entangled with the paranormal forces of a mystical realm. These otherworldly encounters have left her shattered, and the echoes of her experiences now reverberate through her sole living relative, Emily (Chloë Culligan Crump). As Emily is beckoned to confront the unresolved matters of this bone-chilling Oz, a terrifying journey awaits her.
Directed by Daniel Alexander, GALE premieres on Chilling Sept 18th.