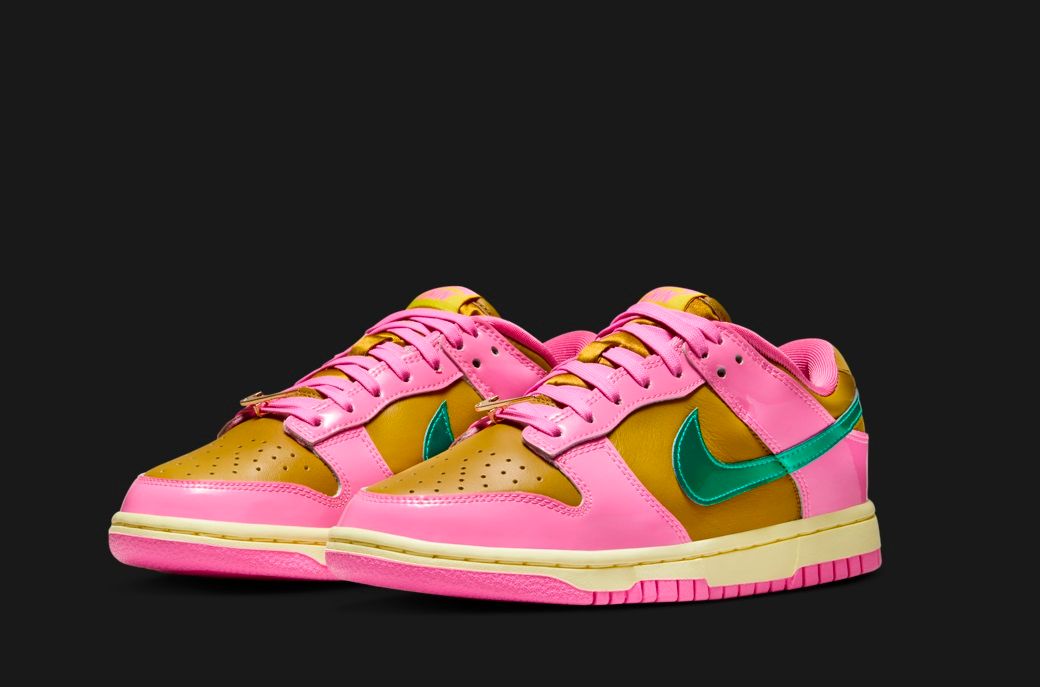 Nike has introduced the latest reflection of this approach in the Nike Dunk Low Parris Goebel Quick Strike, the first shoe for Parris Goebel, a Nike partner, choreographer, dancer, artist and athlete.
A true multihyphenate athlete, Goebel is a major source of influence and creativity in the dance community. This came to life earlier in the summer for 'Goddess Awakened', an experience Parris co-created with Nike, illustrating the power and potential of womanhood through movement, style and self-expression. Parris debuted the Nike Dunk Low Parris Goebel Quick Strike during the event's dance performance and says that she chose this specific silhouette because of its versatility and durability, which helps her feel grounded and flexible in any movement, the company said in a press release.
Nike collaborates with artist Parris Goebel for the Nike Dunk Low Parris Goebel Quick Strike, symbolising their evolving partnership approach.
Goebel, a dance influencer, introduced the shoe during the 'Goddess Awakened' event co-created with Nike, expressing the power of womanhood.
The Dunk Low embraces energetic pink and turquoise colours.
"My choice of sneaker for dancing has always been a Nike Dunk. I have so many fond memories of creating and dancing in the shoe," said Goebel. She adds that to make the shoe her own, she selected energetic colours—pink and turquoise—that reflect her personality and how she styles her home and wardrobe. "As someone whose personal style is a mix of feminine and masculine, it was important for me to select colours and materials that balance between masculine and feminine energy. I want everyone to see themselves in my shoe, no matter how they identify."
That inclusivity and opportunity for expression are hallmarks of the Nike Dunk Low Parris Goebel Quick Strike, and the intent is to invite a new generation of athletes to embrace their unique abilities and show their most authentic selves on and off the dance floor. "Dancers want to communicate and tell a story with their look, not just through movement," added Goebel. "I want every dancer to feel like they can own the floor when wearing the shoe. I want them to feel bold, loud and unapologetic. This shoe was made for you to stand out."
For Nike, the Dunk Low Parris Goebel Quick Strike represents another important moment on the journey to elevate and celebrate the dance community. Dance is the heartbeat of culture. As the fastest-growing sport for teens and young women around the world, it has become a global force that influences trends across music, fashion, entertainment, sport and beyond. From ballerinas to choreographers to breakers, Nike serves a vast community of dancers and is accelerating its culture of innovation to meet their unique style and holistic performance needs.
In addition to the shoe's eye-catching pink and turquoise colourway—balanced with a metallic-patent and leather finish—the Nike Dunk Low Parris Goebel Quick Strike introduces an all-new dance-inspired interpretation of the Nike logo on the tongue, has jewel-like dubraes on the laces, and, as a special nod to the dance community, has '5678' inscribed on the tag to signal the count of a dance routine.
Fibre2Fashion News Desk (RR)