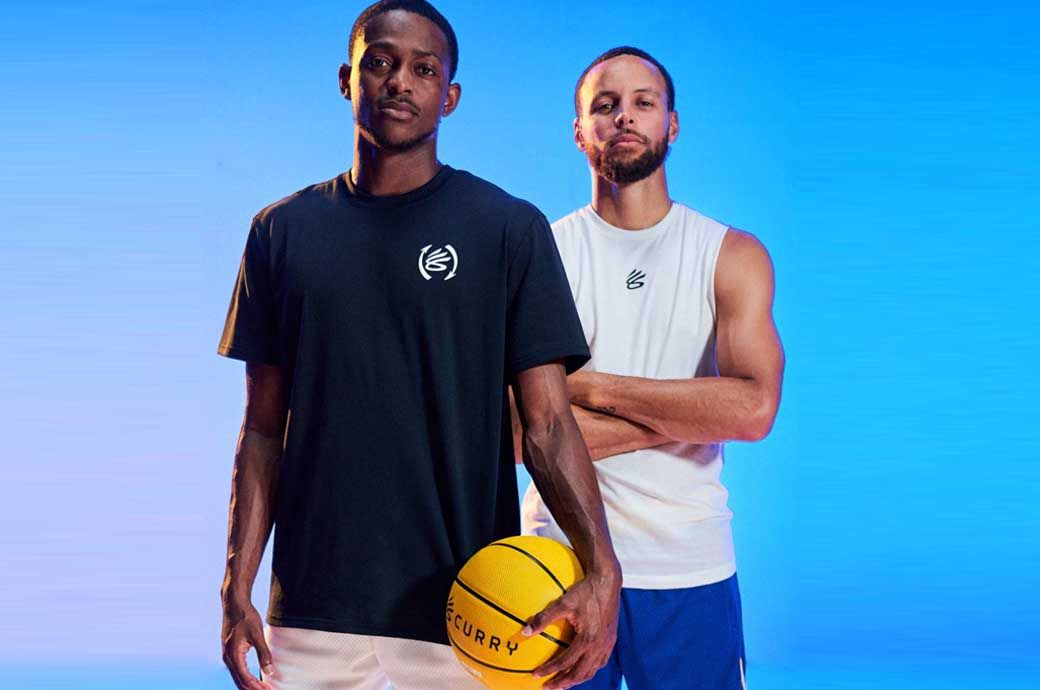 Under Armour has announced that Sacramento Kings Point Guard, De'Aaron Fox, has signed as the first signature athlete with Curry Brand, for a multi-year partnership. Together, Fox, Stephen, and Curry Brand will partner to collaborate and expand Curry Brand's reach across the basketball space and beyond. With a shared respect and a joint passion for making an impact on and off the court, the All-Stars will evolve their relationship from competitors to partners.
"Lauded as one of the league's most notable players, De'Aaron's skills on the court, early accomplishments, and dedication to the game serve as an inspiration for the future generation of athletes. De'Aaron embodies what it means to be an Under Armour athlete by creating a lasting impact, changing the game of basketball and the communities we serve for the better," said Stephanie Linnartz, president and CEO of Under Armour. "The addition of Fox marks a pivotal milestone that coincides with a decade of collaboration between Stephen Curry and Under Armour. We could not be more excited to welcome him to the Curry Brand family."
For Fox, the choice to sign with Curry Brand was an easy one. He has long been a fan of the brand, its mission, and performance solutions, sporting Curry Brand footwear throughout the 2022-23 season. In his new role, he will work closely alongside Stephen and Curry Brand to innovate game-changing footwear and apparel, including launching his own signature footwear under Curry Brand in 2024, the company said in a press release.
Under Armour has announced a multi-year partnership with Sacramento Kings Point Guard, De'Aaron Fox, making him the first signature athlete for Curry Brand.
This collaboration between Fox, Stephen Curry, and Curry Brand aims to expand the brand's presence in the basketball industry.
Fox will also work on innovative footwear and apparel under Curry Brand.
"I couldn't think of a better athlete and person to join the Curry Brand team," said Stephen Curry, professional basketball player and president of Curry Brand. "To have somebody that believes in what you're doing, believes in what the brand stands for, and believes in not just being a Curry Brand athlete, but taking that and building that into your identity as a player is special. And that's exactly why we chose De'Aaron—he believes in Curry Brand and our mission as much as he believes in himself on the court. I'm grateful to have a partner that is so dedicated to our brand and invested in what our collective future holds."
Beyond the brand's innovative product, the two powerhouses are united by a shared purpose to grow the sport of basketball. Starting immediately, not only will Fox influence Under Armour performance solutions, but he will also oversee Under Armour's grassroots basketball and UA Next programmes – providing access to sport and training to athletes at every level, including supporting Stephen's annual Curry Camp, which is known for hosting some of the nation's top basketball prospects where he will be a mentor to these athletes on and off the court, helping them navigate to that next elite level post-college. As a steward for young athletes, this is a critical piece of the partnership for De'Aaron. 
"I have always said that my work on the court means nothing if I can't utilize my platform to do good, and that's why I have always admired what Stephen has done with Under Armour for the basketball and underrepresented communities," said Fox. "Words really can't describe the excitement that I have bringing my own influence and perspective to this partnership alongside Stephen, Under Armour, and Curry Brand. I can't wait to show the world what's next for Curry Brand."
Fibre2Fashion News Desk (RR)