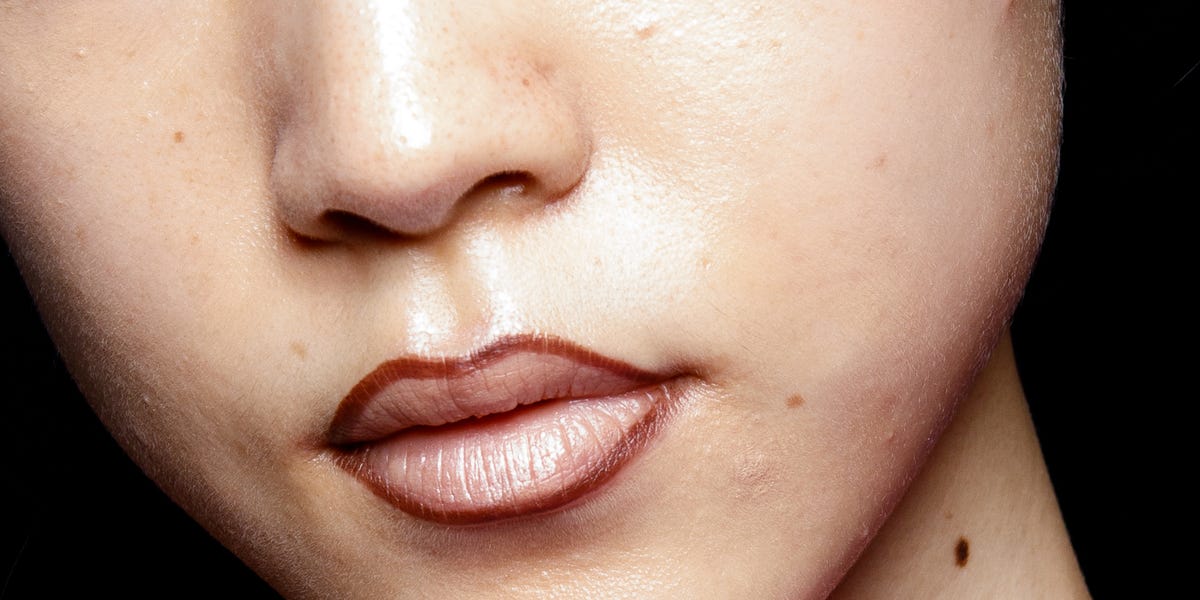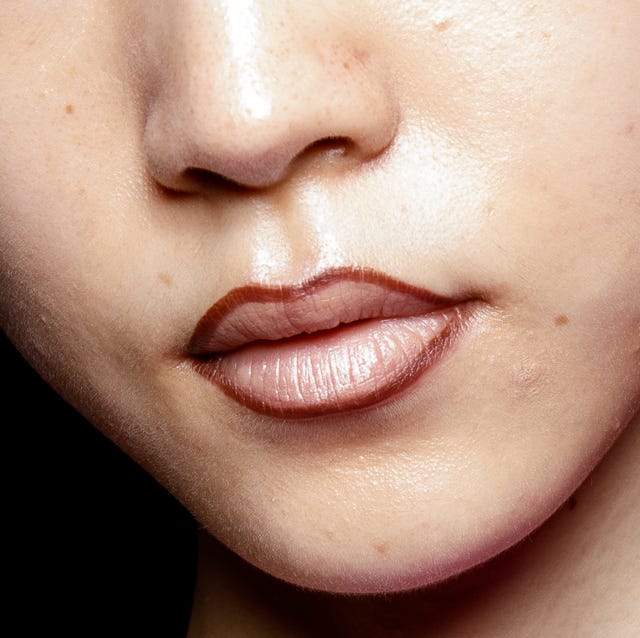 Rosdiana CiaravoloGetty Images
As if you need any more confirmation, the '90s are back. We're rocking mullets, we're scrambling to find Clinique's Black Honey lipstick, and our hair is tied up in hot rollers. What's next, Juicy Couture and Chia Pets? Actually, it's a return to lip liners. But let's be honest, '90s revival or not, you've probably already been eyeing some lip pencils at the store. If you've ever wanted to over-line your lips for some faux-injection plumpness, a lip liner is a must-have. Or maybe you just want your lips to look beautifully defined when you're rocking a red lipstick. Whatever your lip goals are, odds are there should be a lip liner involved.
But this is also true: lip liners are a little bit intimidating. First of all, there's the chaos of trying to find one that matches your favorite lipstick color (My trick is: Don't! An ombré lip is cute, you guys), making sure the color doesn't bleed into your mouth lines, and also trying to develop the hand-eye coordination needed to get an accurate line. Using lip liners is actually easier than you might think. With the right blendable color, long-lasting pigment, and hopefully a sharpener, you'll be able to line your lips one-handed, without a mirror, on the subway. Plumped up, super-defined lips are just a few strokes away. Here, find the 14 best lip liners for your new go-to '90s pout.
Advertisement – Continue Reading Below
1
Best Overall
Lip Cheat Lip Liner
If you're looking for a classic lip liner, with all the benefits and none of the drawbacks, look no further than the Charlotte Tilbury liner. It's creamy, pigmented, and long-lasting. Plus, the color range includes all the nudes and berry-tones so you can fake a fuller lip if the mood strikes you.
2
Best For A Budget
Colorstay Lip Liner
For just $2, you get a lot. Not only is this lip liner incredibly pigmented, but it also comes with a built-in sharpener so you never get that dull line around your mouth. Plus, this pencil comes in a ton of different shades to match your extensive lipstick collection.
3
Best Smooth Finish
Slim Lip Pencil
For the makeup novice, getting a lip line perfect takes some practice. A lip liner like this one, which is super creamy, makes it easy to correct mistakes. Just get a Q-Tip and rub along your lips to correct any errors–it'll look like you got it done perfectly in one swipe.
4
Best Longwearing Liner
Stay 8H Waterproof Lipliner
We all know that lipstick can smudge, but when lip liners move, it's chaos. A bleeding lip liner can seep into the fine lines around your mouth, exacerbating wrinkles. That's why this lip liner is a great product to have in your back pocket–it lasts for up to eight hours without needing a touch-up, and as a bonus, it's waterproof.
5
Best 2-in-1
Contour Lip Liner
For a beautifully contoured lip look, finding the right products is essential. Not only is this liner creamy and versatile, but it also comes with a brush attachment, so you can feather out your line for a subtle but powerful look.
6
Best For Bold Colors
Everlasting Lip Liner
This line of lip liners has all your classic pinks and beiges, but it also includes colors like blue, green, and black for the beauty adventurers. If you've ever wanted to stand out from the crowd with a bold lip look, these liners do the job.
7
Best For Classic Looks
Lip Pencil
Why mess with a classic? The MAC lip liner has been a staple in all our makeup bags for years, and there's a good reason why. If you want a no-nonsense lip liner, this one is creamy, easy to use, and doesn't take a rocket scientist to figure out.
8
Best For Overall Color
RIP LIP LINER HAUS LABORATORIES by Lady Gag
Not only is this liner great paired with lipstick, but it also can be used all over your lips as a single color. It's creamy enough to use everywhere, and still has that potent, long-lasting finish you want in a lip liner. If Lady Gaga can get through an entire performance wearing it, you know it's good.
9
Best Matte Lip Liner
Badass MF Matte Filler Lip Liner
Great matte lip liners can be hard to find, because so many of them are chalky or difficult to use. This pencil has managed to overcome all those obstacles: It's incredibly smooth which makes application a breeze, but still has that very pigmented, matte finish we all love.
10
Best For Overlining Lips
Ultra Suede™ Sculpting Lip Pencil
Why get fillers, when you can use this lip liner instead? If you're drawn to an over-lined lip, you'll need a pencil that's matte, full-coverage, doesn't budge, and comes in a range of nude shades. This lip liner is all that and more. When you use it in combination with the lip brush, no one will be able to tell where your real lips end and your lip liner takes over.
11
Best For Precise Lines
Love Triangle Lip Filler Liner
Newbies to the lip liner game should run to this pencil. The tip of it is angled to make it super easy to get precise lines, without agonizing in front of a mirror for hours. The range contains all the colors a beginner needs: Bold reds, classic nudes, and a rosy pink.
12
Best Pigmented Liner
Lux Lip Liners
There's nothing subtle about this lip liner. If you're into bold, glam, extroverted makeup, these lip liners are calling your name. To really complete the look, use them with the matte lipsticks from Juvia's Place. By the end of the night, your lips will look just-applied.
13
Best For '90s Looks
Lip Definer
Lip liner looks are so '90s, which is why you should trust a queen like Victoria Beckham to know how to make them good. These subtle pencils are perfect for overlining and defining lips, without any mess or tugging. Cosplay as Posh Spice every night of the week.
14
Best Creamy Pencil
Matte Fix Lip Pencil
For the easiest application you've ever witnessed, Halsey's brand has you covered. These lip liners are demi-matte but incredibly creamy, making it super easy to line lips without a fuss. They look incredible underneath a simple gloss, or paired with the brand's long-lasting liquid lipsticks.
This content is created and maintained by a third party, and imported onto this page to help users provide their email addresses. You may be able to find more information about this and similar content at piano.io
Advertisement – Continue Reading Below