This year was filled with countless shopping opportunities, from a slew of brand collaborations (Vivienne Westwood and Asics, Sandy Liang and Wildflower) to some of the coolest fan merch we've seen in a while. Whether we held out for that special something to finally go on sale at Ssense or found the chicest home decor on the market, it was pretty impossible not to shop… a lot this year.
Amongst our editors, purses and shoes took the cake for the most-bought categories, speaking to a year full of practicality over idealistic buys. Spacious bags were a major prioritization, as well as footwear that isn't only stylish, but also capable of holding up in a New York City trek.
If you're in need of a last-minute holiday gift or just looking for a personal end-of-year splurge, check out the gallery below for our editors' most fashionable picks of the year.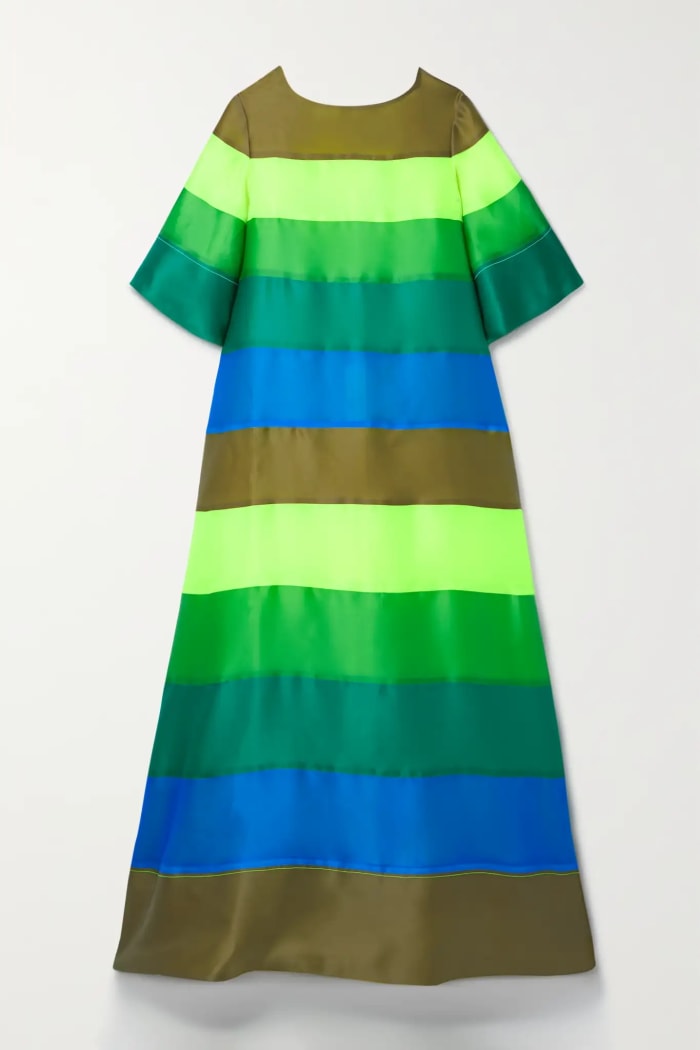 Christopher John Rogers Striped Silk-Organza Gown, $1,848 (from $3,695), available here (sizes XS-XL): "I mean…I have to say my wedding dress, right?" —Ana Colón, Deputy Editor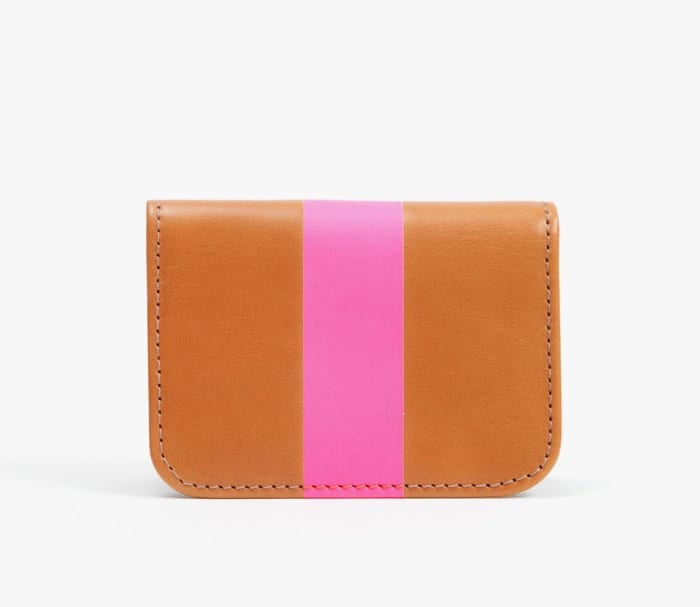 Clare V Leather Card Case in Natural with Neon Pink, $85, available here: "I full-on copied my sister — who already owned this slim, foldable leather card case — when I scooped it up on Black Friday. (Thanks for the inspo, Hayley!) It keeps things in my purse organized and accessible. And the little neon accent just makes me feel happy each time I pull it out." —Stephanie Saltzman, Beauty Editor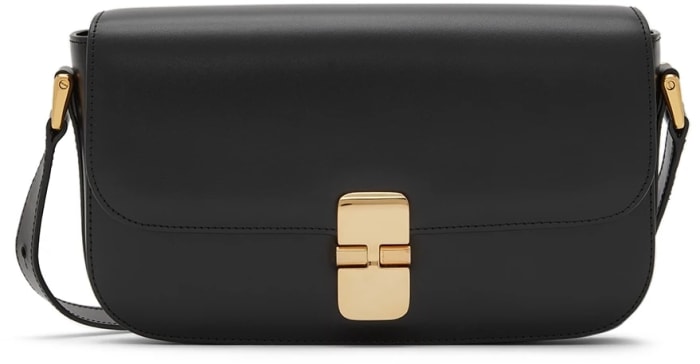 A.P.C. Black Grace Baguette Bag, $452 (from $645), available here: "This understated, discreet bag feels modern but will continue to look chic long after the baguette trend has passed." —Dhani Mau, Editor-in-Chief

Shushu/Tong Ssense Exclusive Black Split Pleated Skirt, $247 (from $405), available here (sizes 0-14): "I had my eye on this skirt for probably more than a year, and when the Ssense sale finally took off, I beelined for this beauty. It's a wardrobe staple that I've been centering basically every outfit around. I love that it has a mini-skirt effect with its high slits, but is still long enough to not have to worry about it flying up." —Brooke Frischer, Contributing Writer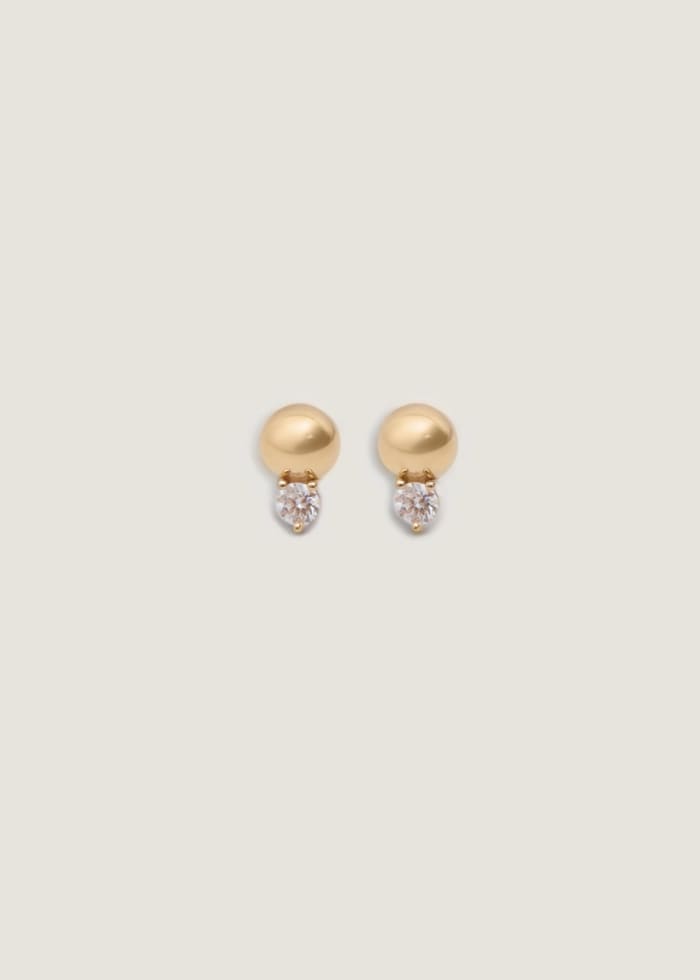 Kinn Olivia II Round Diamond Studs, $340, available here: "I've been wearing these pretty much nonstop since I got them. I sleep in them. I shower in them. They're basically part of me now. And for solid gold and diamonds (albeit very small ones), they're a pretty great price point." —DM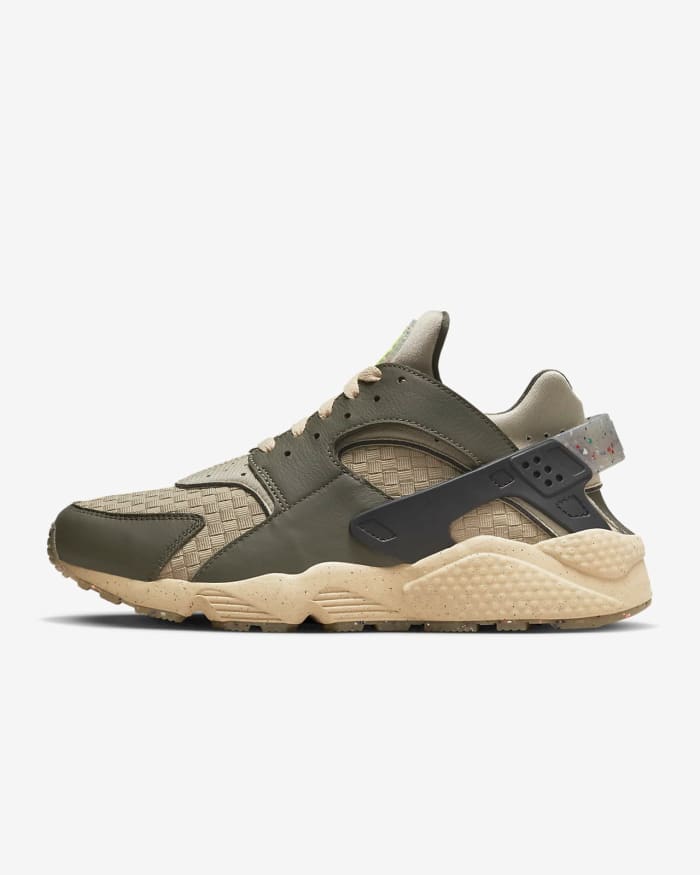 Nike Air Huarache Crater Premium, $135, available here: "If I'm not wearing heels, then I'm wearing sneakers… and I'm probably wearing these. They're one of the comfiest, most stylish sneakers on the market. This neutral, chunky shoe goes with almost everything I pair it with: straight-leg jeans and a sweater or cargo pants and a hoodie. This is my second pair, and when these are run down, trust I'll be getting a third." —Andrea Bossi, Staff Writer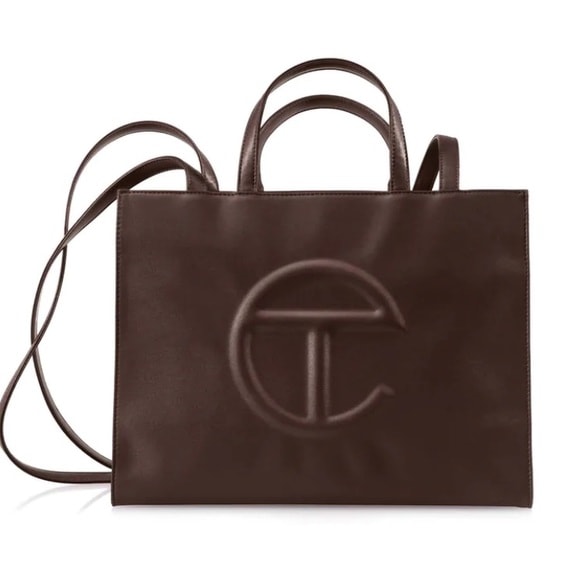 Telfar Vegetarian Leather Small Tote, $465, available here: "The iconic Telfar bag is an everyday item for me. It's the perfect bag to carry all my essentials, and I also love that it's made from vegan leather." —Angela Wei, Staff Writer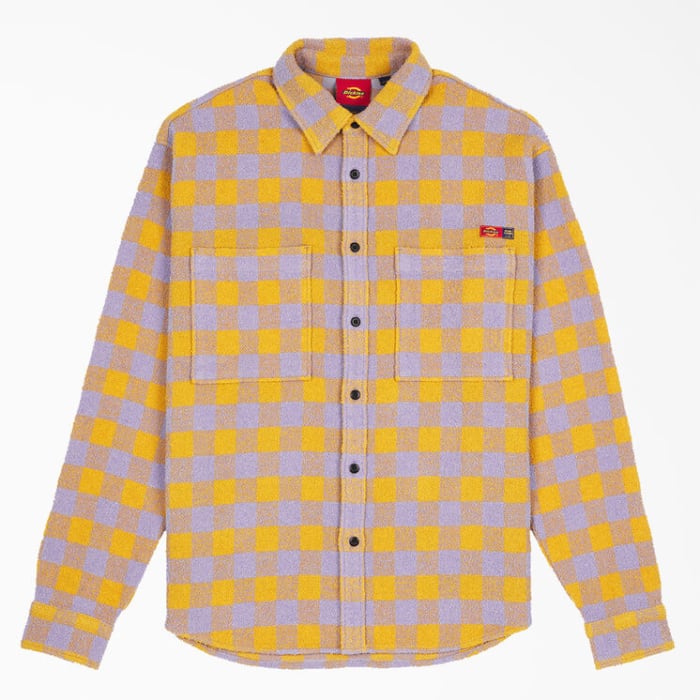 Dickie's x Opening Ceremony Tweed Shirt, $199, available here (sizes XXS-XXL): "Since being gifted this top, I haven't been able to wear anything else. I love how the colors are vibrant and yet compliment each other so well that they almost appear subtle." —BF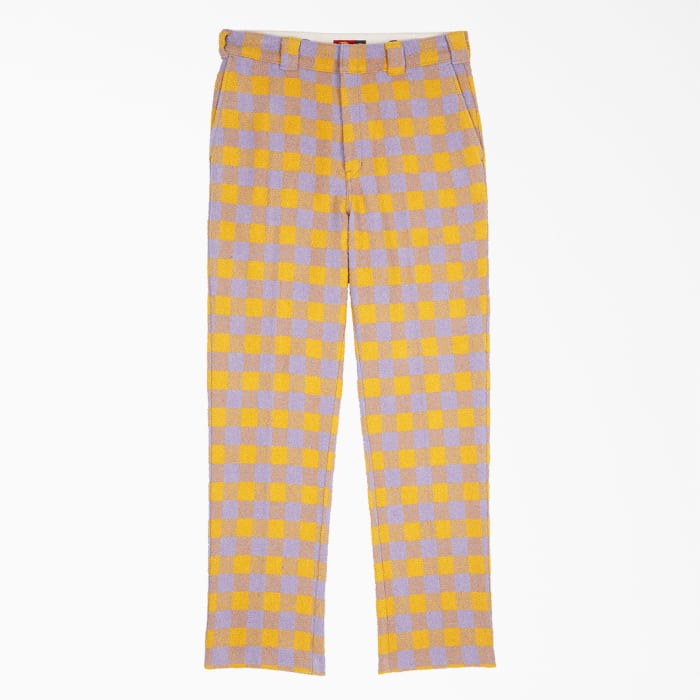 Dickies X Opening Ceremony Tweed 874 Work Pant, $189, available here (sizes 30-33): "I of course could never forget the matching pants. The whole outfit makes a super cool ensemble appear completely effortless. I will be wearing this set forever." —BF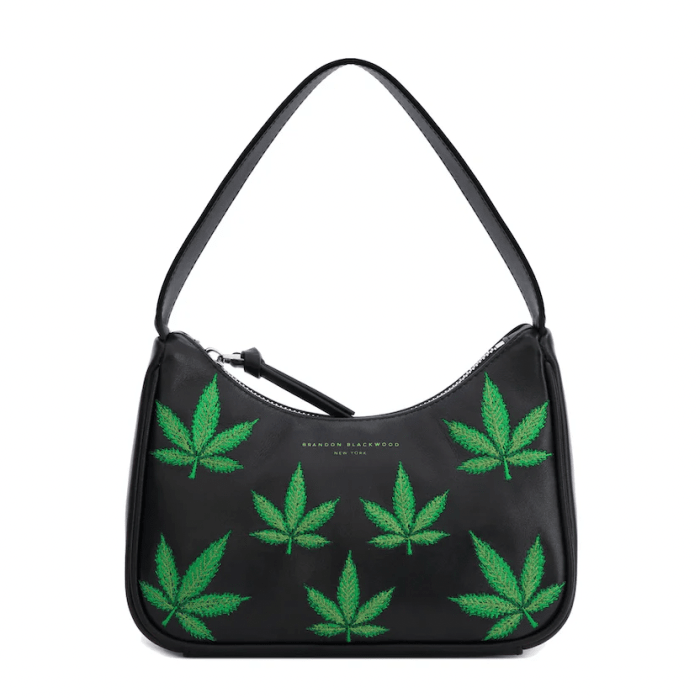 Brandon Blackwood 420 Syl Bag, retailed for $285, available for bid: "Brandon Blackwood's 4/20 drop sold out quickly because it was perfect, but I managed to score a Syl bag and it's my favorite thing in the world. I can't step out of the house with it on my arm and not receive a million compliments." —Liza Sokol, Sr. Audience Development Manager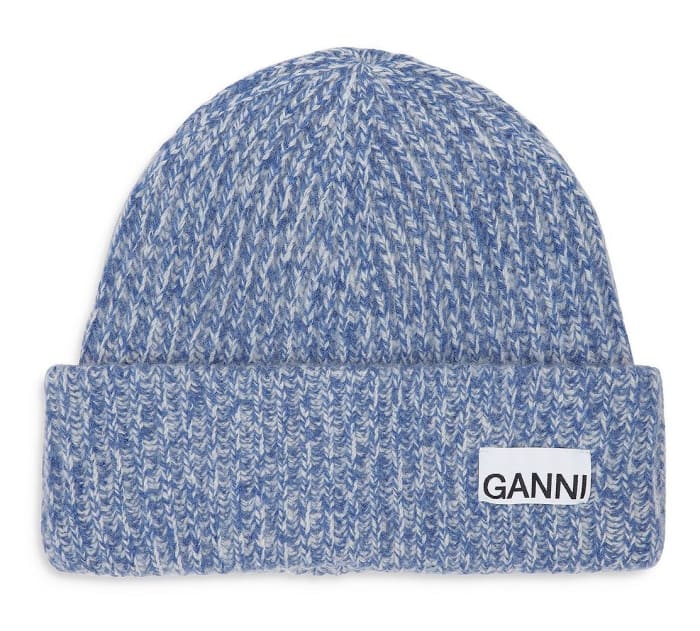 Ganni Structure Rib Beanie, $95, available here: "I've owned beanies in the past, but I never really end up wearing them. Something about this one, though — maybe the ultra-thick, cushy texture or perhaps the fact that it's a perfect heathered blue — has made me actually look forward to slipping it on before heading out the door. My head and ears have never been cozier in the winter." —SS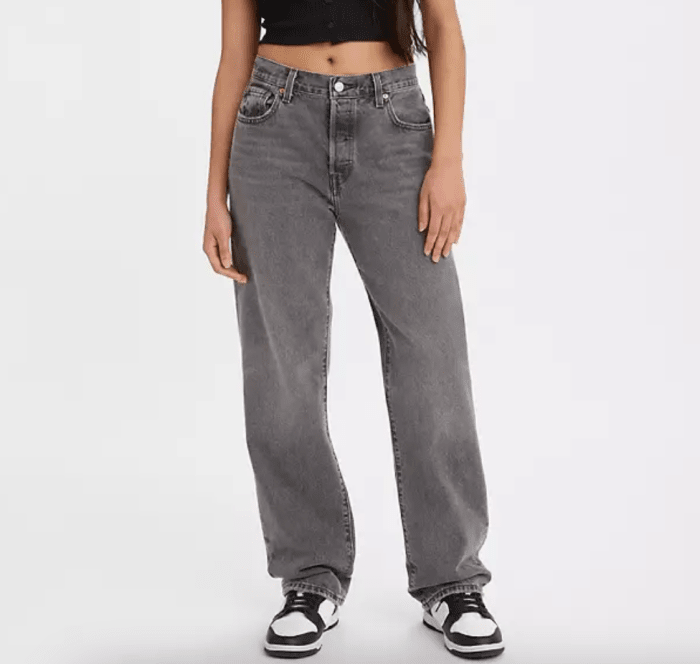 Levi's 501 '90s Original Women's Jeans, $98, available here (sizes 23-34): "These vintage-inspired Levi's (a gift from the brand) were easily my most-worn pair of jeans this year. There's something about the way they're cut that truly makes them look like they were pulled from Jennifer Aniston's wardrobe rack on the set of 'Friends' circa 1995." —DM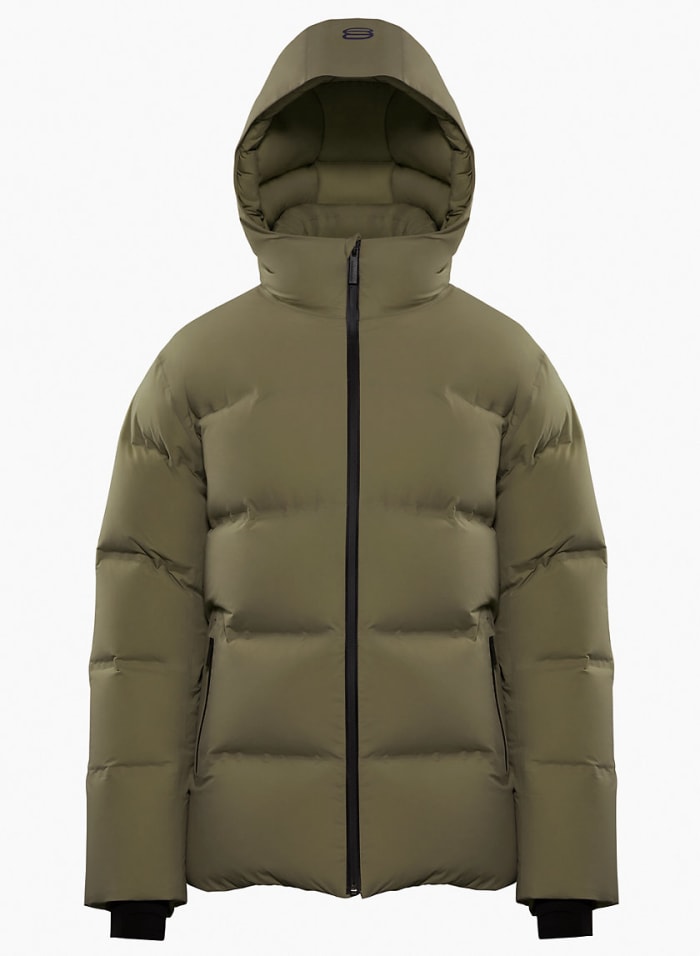 Super World The Superpuff2O Waterproof Puffer in Gunmetal Green, $350, available here (sizes 3XS-2XL): "Aritzia generously gifted me this coat, and it's without a doubt the warmest, most well-designed winter gear I've ever owned. The zippers feature waterproof coating and seams are sealed to keep warmth in and cold and moisture out; there are little cuffs that snugly hold the sleeves in place (complete with thumb holes) and a super-soft, plush lining." —SS 

Maison Margiela Satin Tabi Ballet Flats in Pink, $449 (from $690), available here: "I'm very invested in the balletcore trend, and after having an emotionally difficult week, I decided to splurge in some Ssense retail therapy and cop a pair of my first Margiela Tabi shoes. The price might've stung just a little bit, but I have to admit that I love seeing the pink satin flats in my room every day." —India Roby, Staff Writer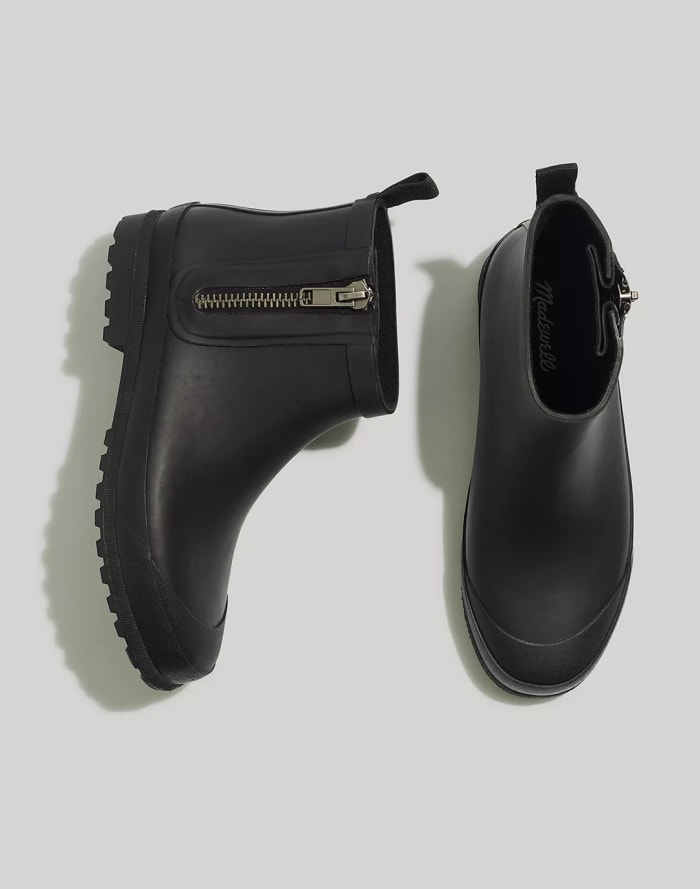 Madewell Zip-Up Lugsole Rain Boots, $70 (from $88), available here: "It wasn't until I took these home that I realized how great they look (with straight-leg jeans, especially). They create a nice silhouette with their not-too-chunky lug soles. I find myself reaching for them on chillier days instead of the sneakers or loafers I normally would've gone for." —DM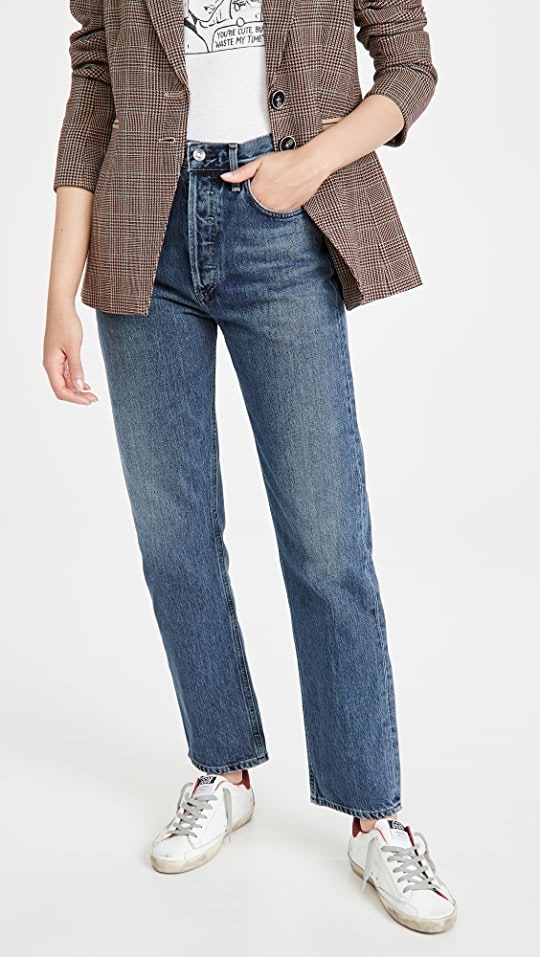 Agolde The '90s Pinch Waist Jeans in Portrait, $188, available here (sizes 23-34): "Everyone has their own list of denim preferences, and this pair of jeans checks every box on mine: They're structured with semi-rigid denim that's not too stiff, plus they have a high waisted cut that happens to fit my body perfectly and an ideal medium-dark wash that's super versatile." —SS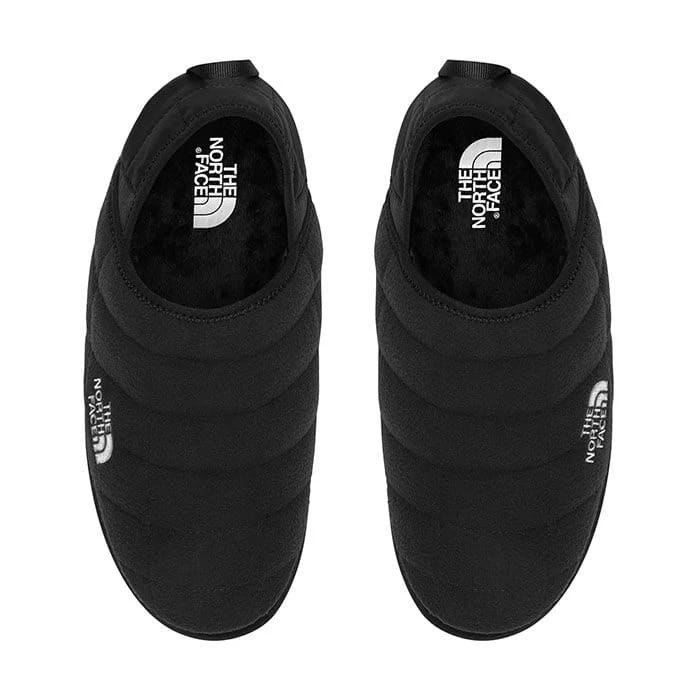 The North Face Women's ThermoBall Traction V Denali Mules, $69, available here: "These have quickly become my go-to shoes for the winter season. They're so cozy yet so stylish, and I can wear them for a walk in the park or to après ski." —AW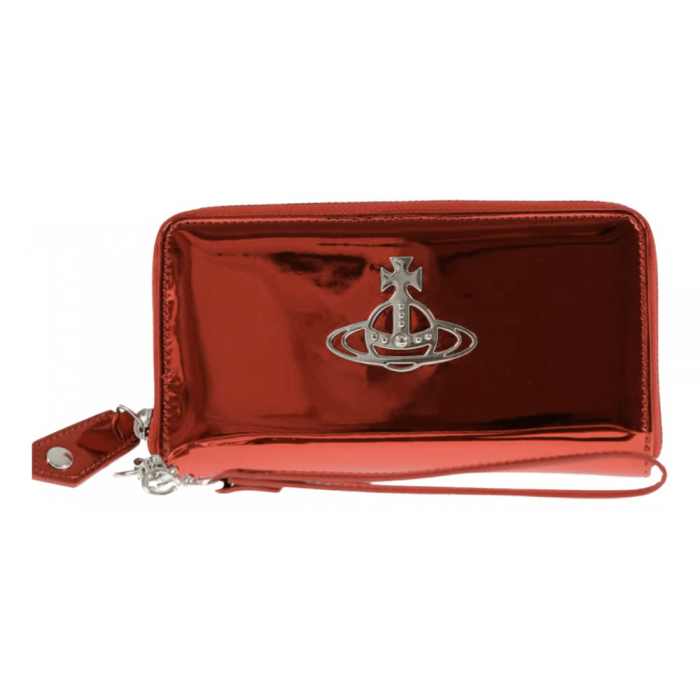 Vivienne Westwood Vegan Leather Handbag, $283, available here: "This isn't the exact handbag I bought myself via resale because I was sad — mine is more camera bag-shaped — but the red patent leather and classic orb detail just really do it for me." —LS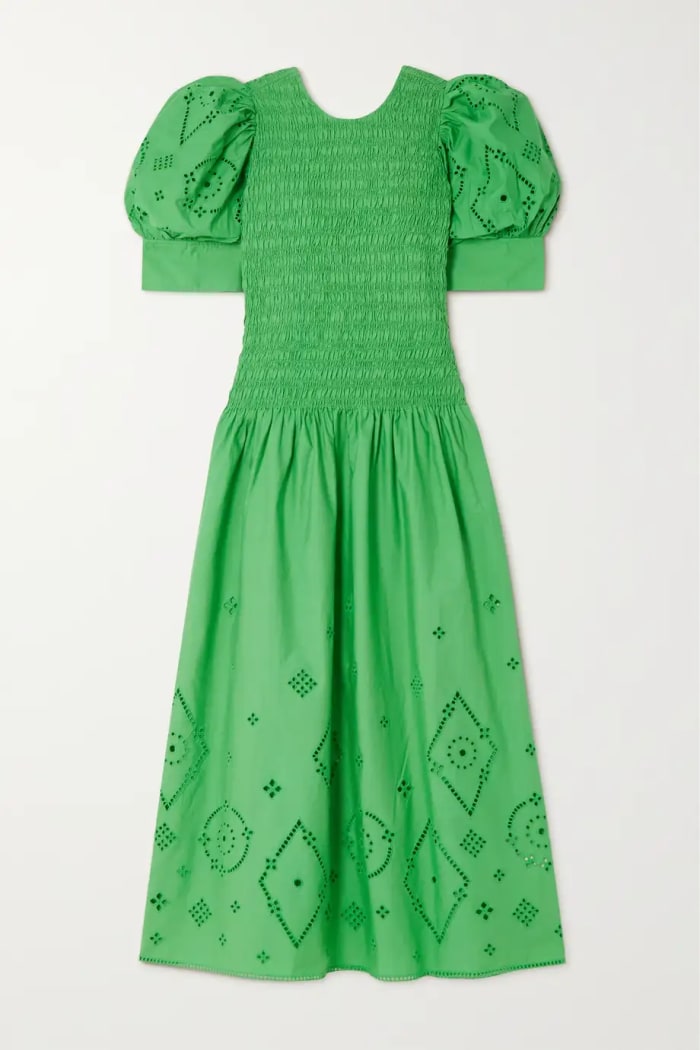 Ganni Backless Shirred Broderie Anglaise Cotton Dress, $198 (from $395), available here (sizes DK 32-44): "I've been pining after a Ganni dress for a while, so when I saw this one on sale ,I had to snag it. Puffed sleeves are one of my favorite trends this year, and this dress really stood out because of its unique shade of green." —AW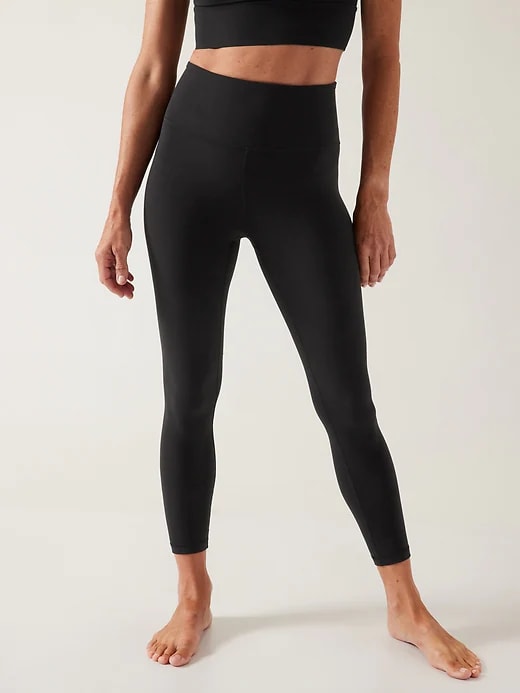 Athleta Ultra High Rise Elation 7/8 Tight, $89, available here (sizes XXS-3X): "I was generously gifted a few different products from Athleta this year, and the brand's tights have jumped to the top of my preferred leggings list. They're incredibly soft (and stay soft after washing), and great for a range of activities, from taking the dogs out to running to traveling." —AC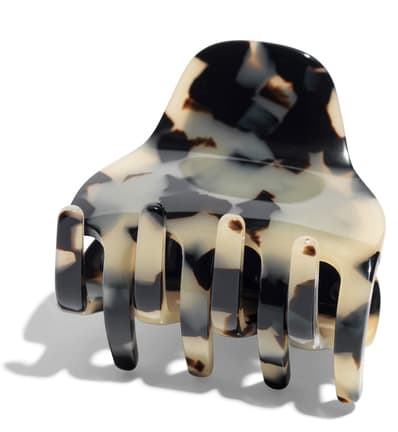 Crown Affair The Air Dry Clips in Tortoise, $54 for two, available here: "I already wrote a long version of why I love these clips, which you can read here. The short version? They're simple, cute, functional, high-quality and easily my most-used accessory of the year." —SS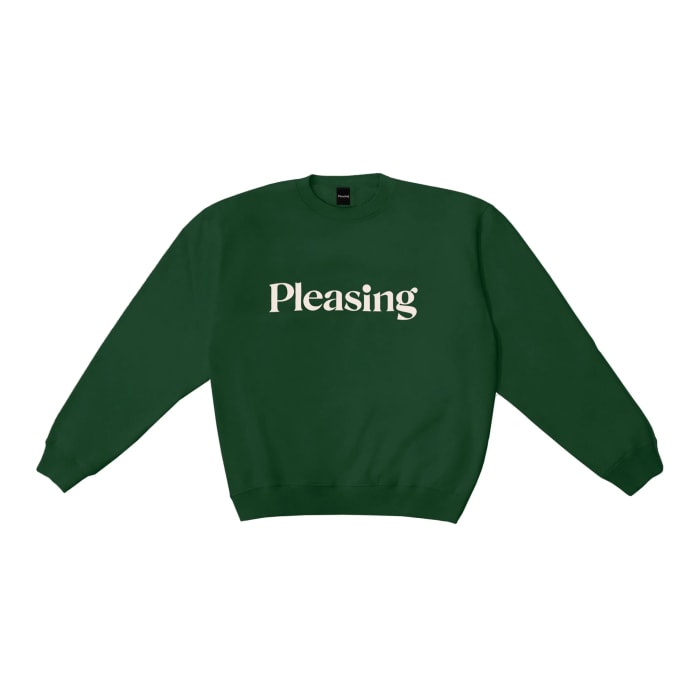 Pleasing The Pleasing Crewneck in Forest Green, $95, available here (sizes XS-5X): "When I was gifted this sweatshirt, I was excited to just be receiving any Pleasing merchandise because…. Harry Styles. Little did I know that the 50% recycled and 50% organic yarn cotton would make for one of the comfiest, best-quality sweatshirts I've ever felt." —BF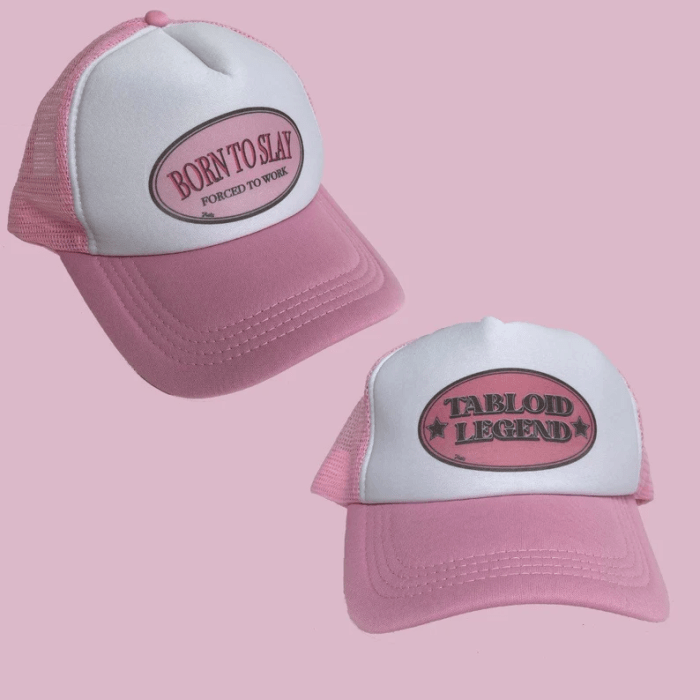 ShopRatz Tabloid Legend Trucker Hat, $20, available here: "I feel like Britney Spears when I wear this hat. Enough said." —LS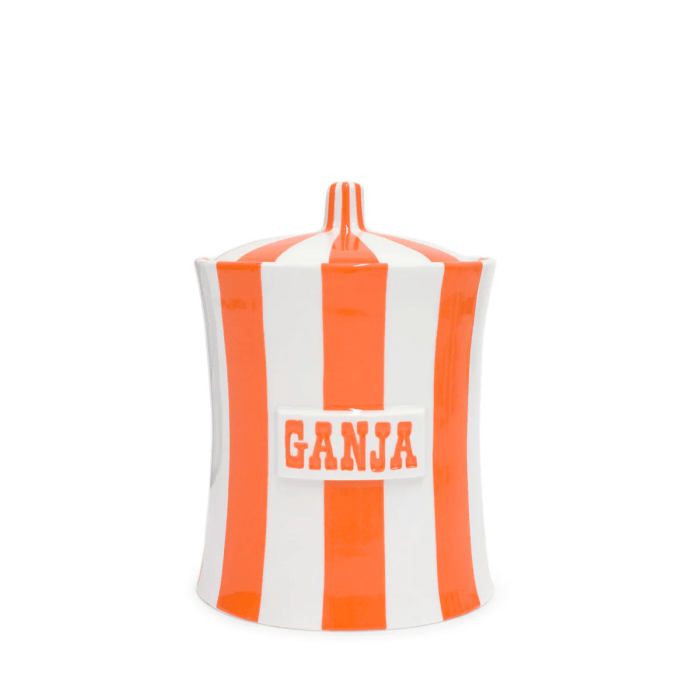 Jonathan Adler Vice Ganja Canister, $110, available here: "After literal years of wanting one of Jonathan Adler's vice canisters, I finally bought myself one. It's perfect and gorgeous and beautiful and I love it with my whole heart." —LS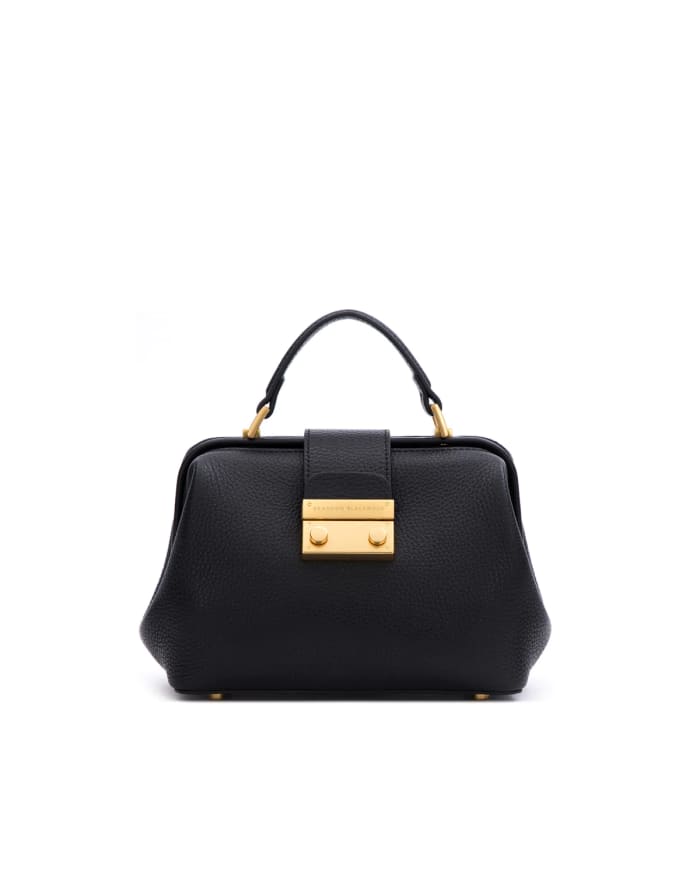 Brandon Blackwood Elizabeth Doctor Bag, $350, available here: "I received this as a birthday present, and it's become one of my all-time favorite handbags. I love the shape, which is inspired by antique doctor bags — it gives it a refined vintage feel. It's also incredibly spacious and comes with both a top handle and a long strap, so you can wear it as a crossbody." —AC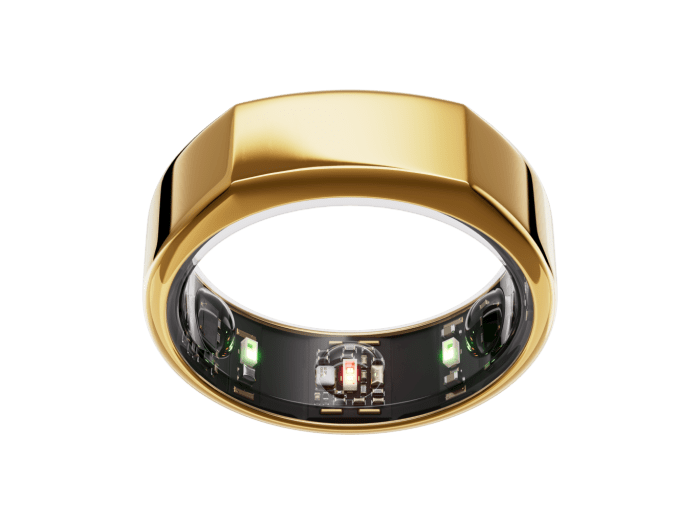 Oura Heritage Smart Ring in Gold, $449, available here: "After dealing with some health issues and sleep struggles, I decided to take the plunge and buy this sleep and activity tracker. And it's been a game changer: The info it provides is helpful for my lifestyle and makes me feel armed with knowledge (rather than burdened by pressure) and it's also somewhat of a conversation piece, since people stop me all the time to ask if I like it. The answer? Yes: I find it way easier to wear than my Apple watch, especially for sleep tracking and recording yoga workouts." —SS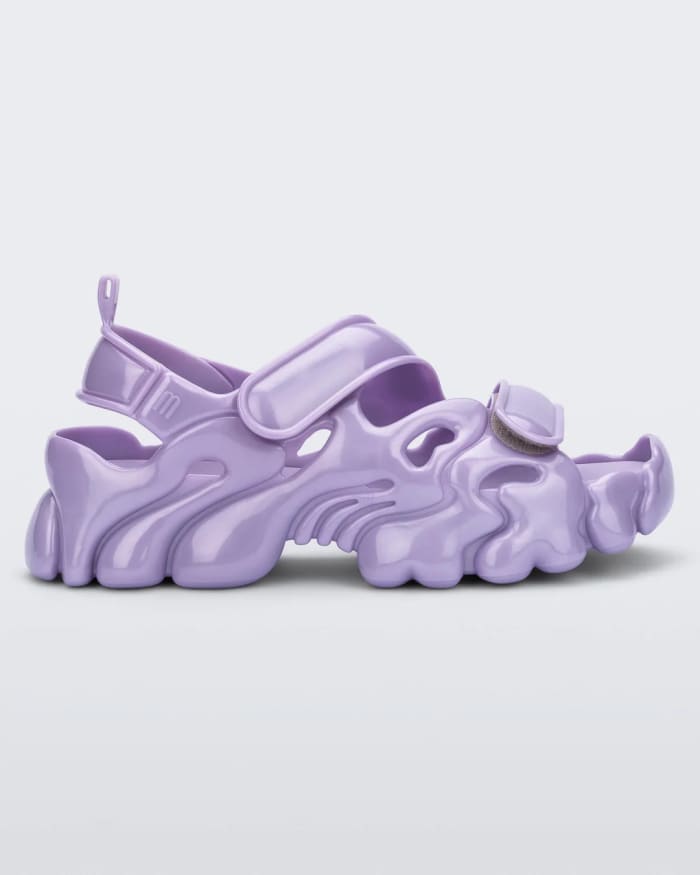 Melissa x Collina Strada Puff Sandal, $179, available here: "I was gifted these sandals, and not only are they just ridiculously cool looking, they're also supremely comfortable. I love them so much my toes are just going to have to suffer through being cold for the time being." —LS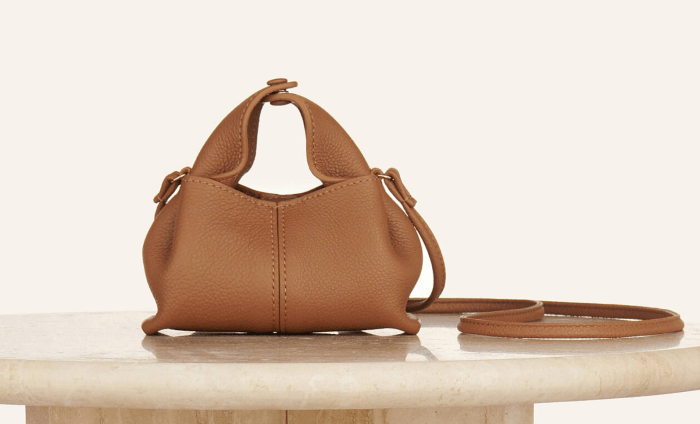 Polène Micro Bag in Chalk, $170, available here: "I've been a Polène fan for a while after first seeing the brand in 'Emily in Paris' last year. I was gifted the itty bitty micro bag, and I'm in love with it. It's such a cute size for when I'm running out of the house but don't want to carry too much — just lip balm and house keys. It also has buttons on the sides to unlock just in case you need a bit more room, too." —IR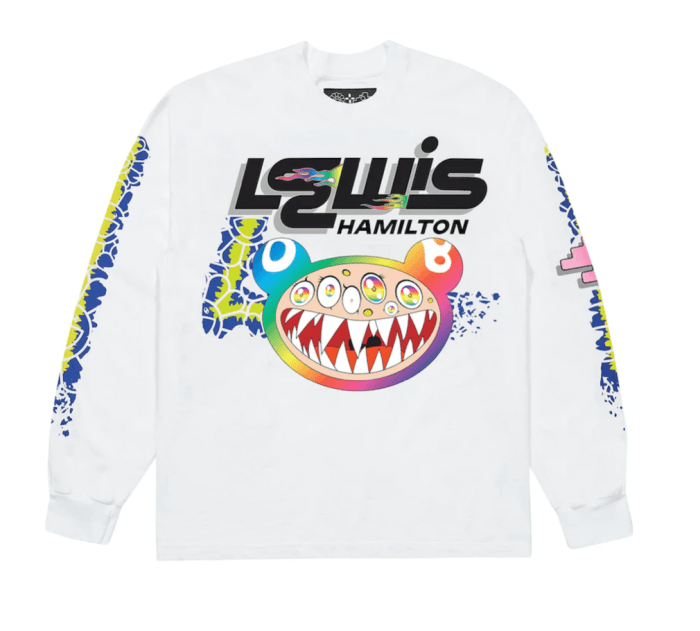 Lewis Hamilton +44 x Haruki Murakami Limited Edition Long Sleeve T-Shirt, $211, available here (sizes XS-XL): "As a dedicated #TeamLH stan and Formula 1 fanatic, I'm pushing for the motorcore trend. I started my F1 wardrobe off with this from Lewis Hamilton's limited-edition drop for his +44 clothing line, in collaboration with Haruki Murakami. I opted for the white long sleeve T-shirt and let me just say, I have to stop myself from wearing it so much." —IR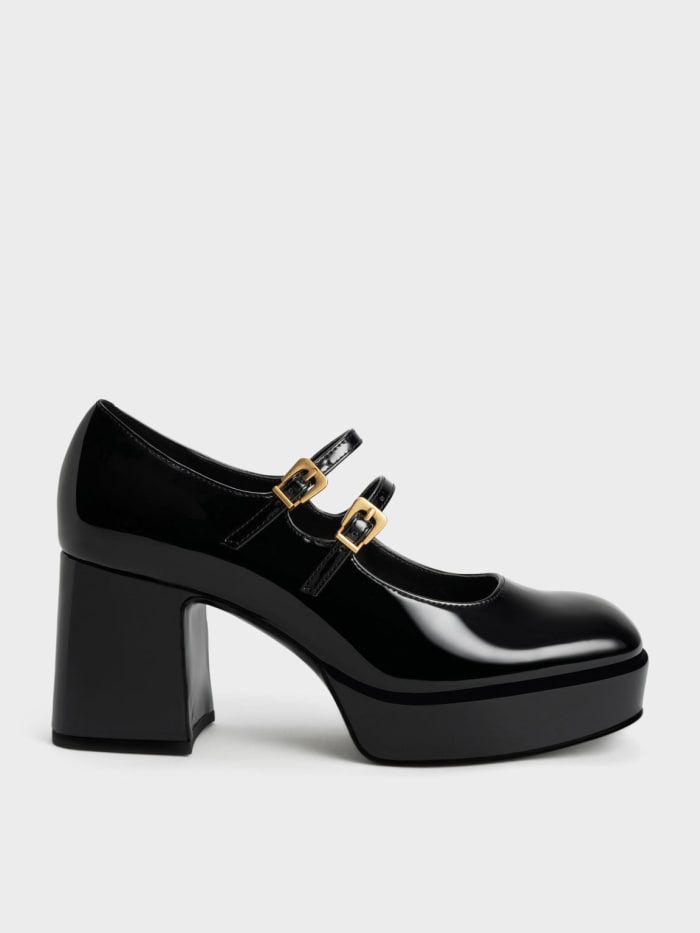 Charles & Keith Patent Block Heel Mary Janes, $59.40 (from $66), available here: "I had been in search of a solid pair of Mary Janes for many months now. When Charles & Keith offered to send me a pair, I couldn't have been more excited. Not only are they absolutely adorable, but they're super comfortable and easy to walk the city in, too." —BF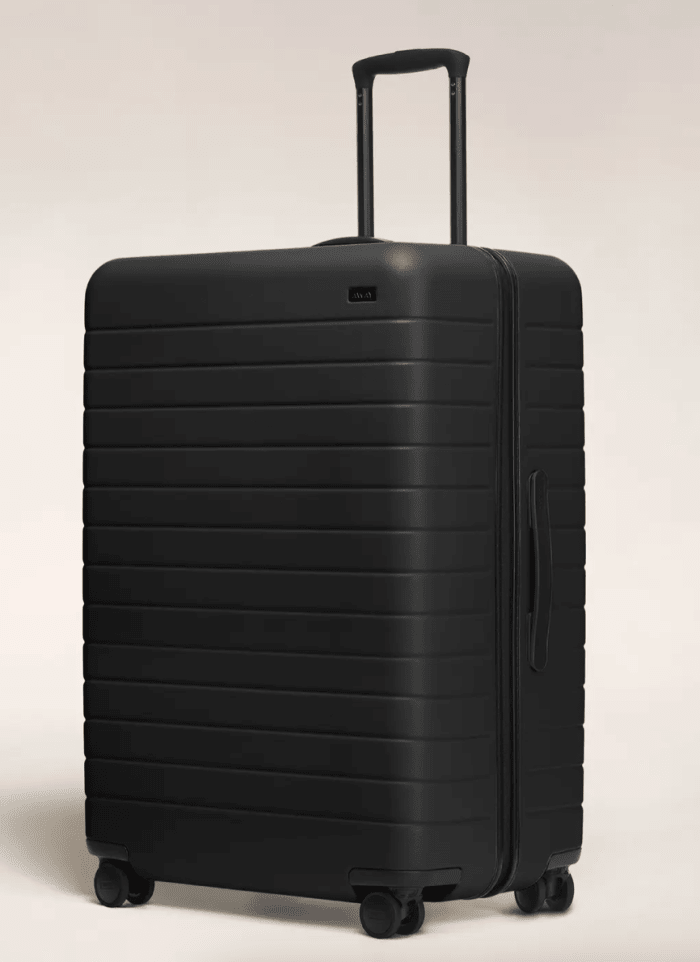 Away The Large Suitcase, $375, available here: "I know I'm late to the Away suitcase party, but when my TJ Maxx-purchased suitcase fell apart this year, I knew it was time to upgrade (and Away's PR team was kind enough to help). It's just a great marriage of form and function, and I genuinely feel more excited about upcoming travel knowing I have such a solid (not to mention incredibly spacious) piece of luggage." —DM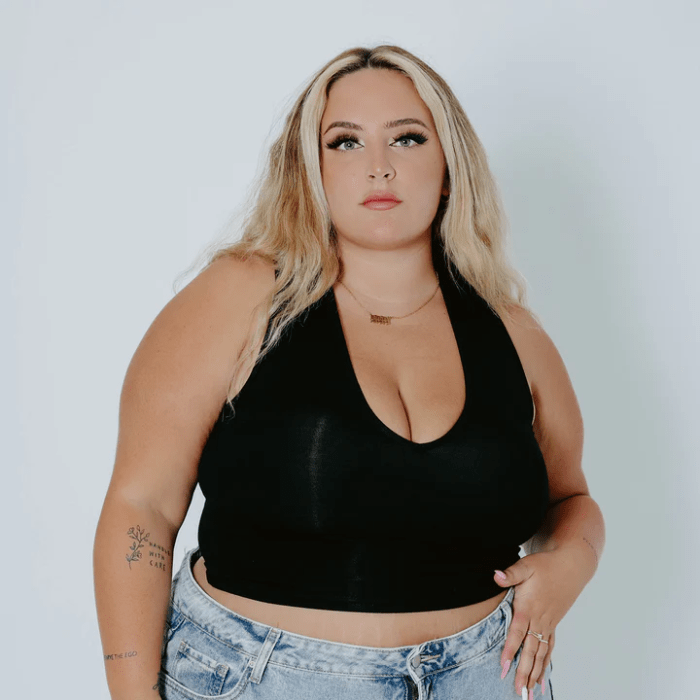 Klassy Network V-Neck Crop Brami, $42, available here (sizes XXS-3XL): "Klassy sent me a couple of its TikTok-viral 'Bramis,' and whew, do I get the hype. As a woman of giant boob experience, I feel secure — but thankfully not like a hot dog in a too-tight casing." —LS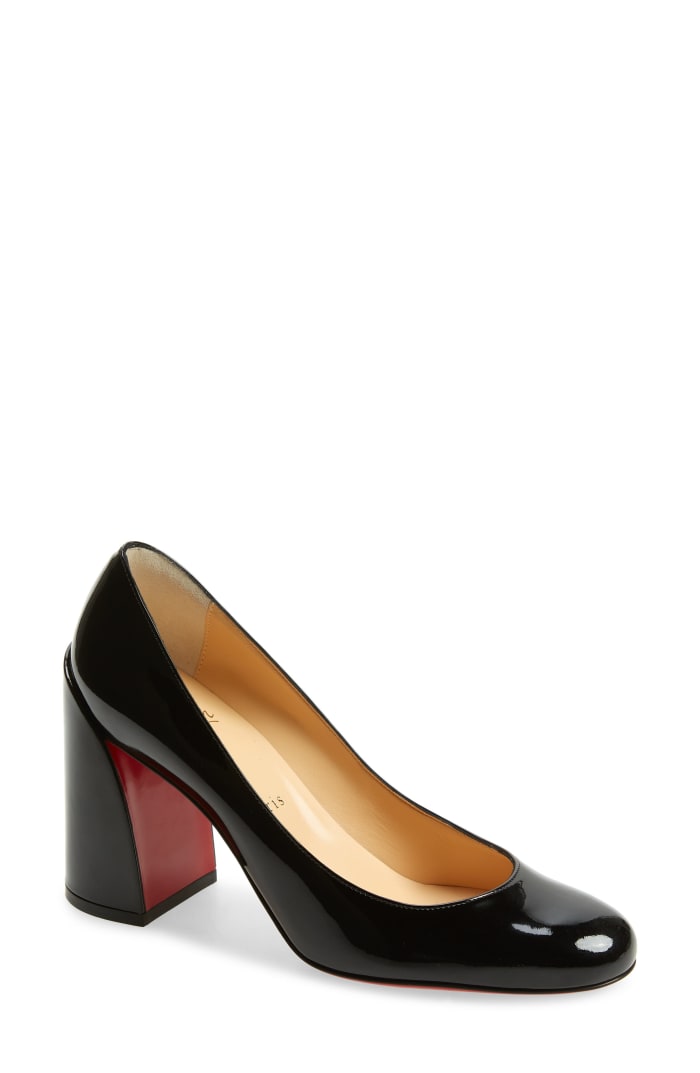 Christian Louboutin Miss Sab 85mm, $795, available here: "This shoe is where the classic black heel meets a little funk and elevated femininity. I was struck by the construction of the shoes when I bought them. The curved heel gives Miss Sab a beautiful, architectural feeling as well as a boost in comfort. Next on my list is the ones with a slightly lower heel." —AB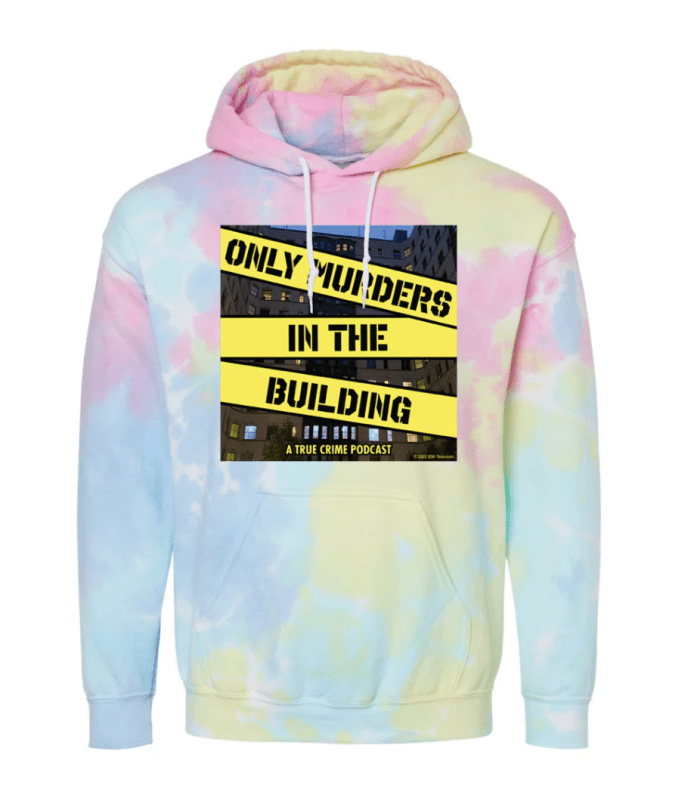 Hulu Only Murders In The Building Podcast Logo Tie Dye Hoodie, $60, available here (sizes S-XXL): "As an avid Selena Gomez stan — and therefore major 'Only Murders In The Building' fan — I considered this sweatshirt a must-get. I'll be wearing the ultra-comfy hoodie to support Selena Gomez, who's nominated for her role in the show at the Golden Globes on Jan. 10. (No jinxes.)" —BF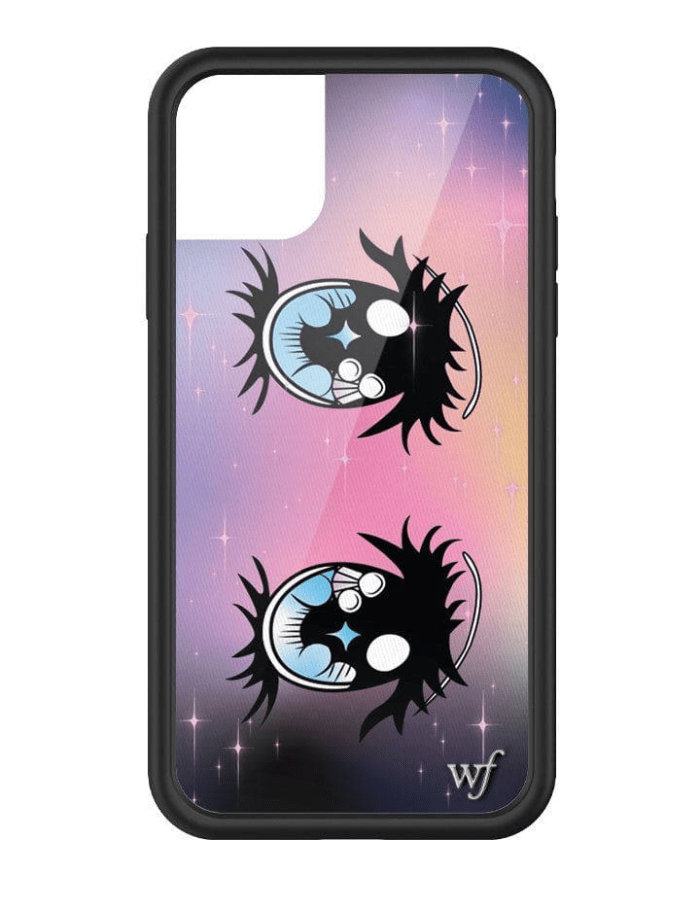 Wildflower x Sandy Liang iPhone Case, $37, available here: "The moment I bought myself the new iPhone, I was on a mission to find a super cute case, and the Carlson ladies and Sandy Liang delivered." —LS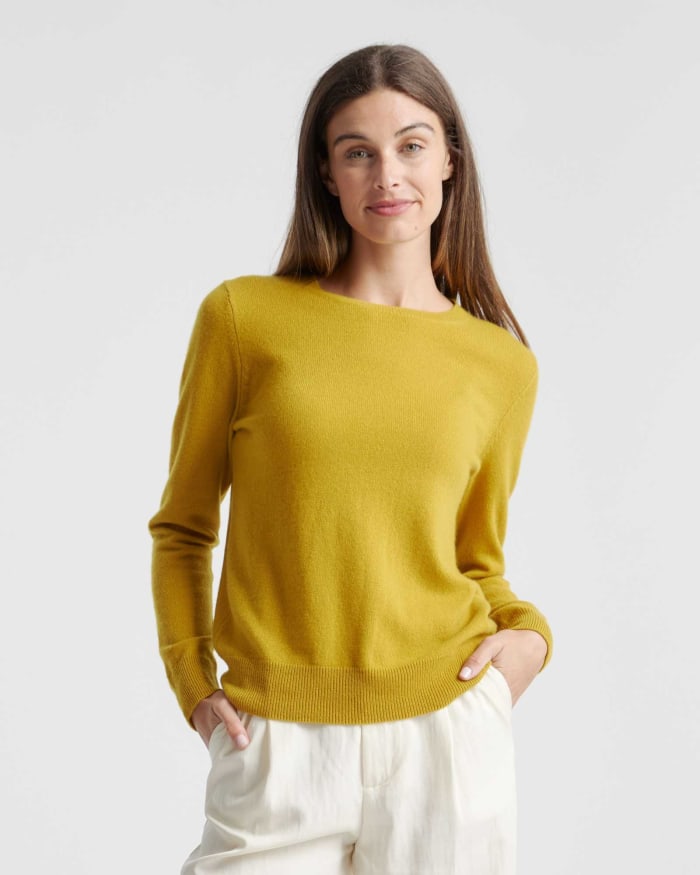 Quince Mongolian Cashmere Crewneck Sweater, $50, available here (sizes XS-XL): "I love spicing up cold weather clothing with dollops of color and fun texture. But more than anything, I like to always keep something basic on deck. Quince's cashmere crewnecks are sophisticated, simple and affordable. The yellow shade helps add color to my otherwise grey winter wardrobe, and the black sweater is an essential basic." —BF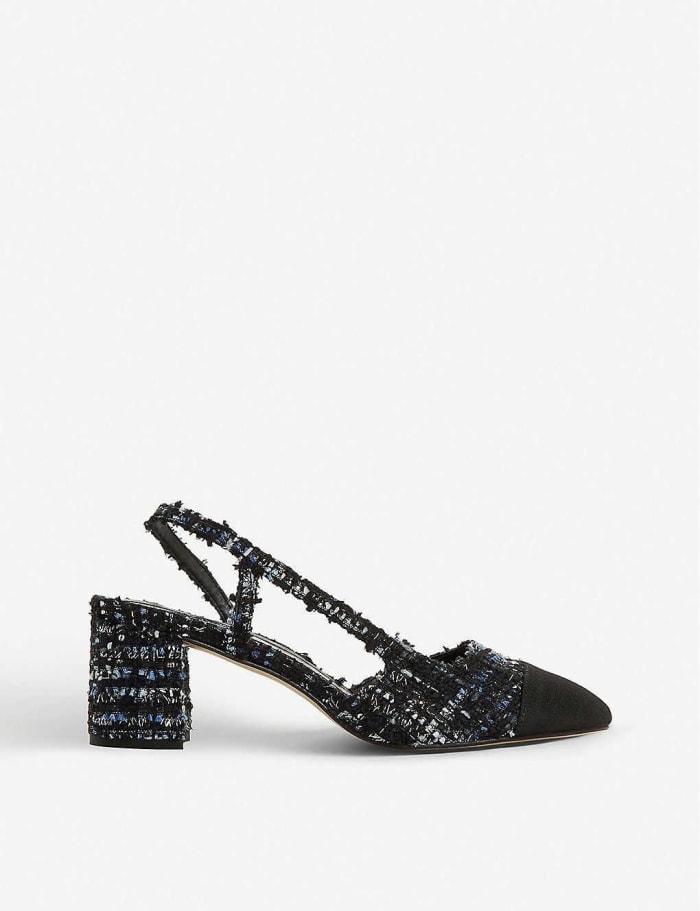 Chanel Tweed Slingbacks, $1,000, available here: "Shoes are my weakness, and I absolutely caved for the creative spin on Chanel's classic slingback. Its stout heel makes it walkable for miles around town while the silhouette is timeless. Every season there's a new color option, like my blue tweed pair, if you want to try something other than the original look." —AB
Please note: Occasionally, we use affiliate links on our site. This in no way affects our editorial decision-making.
Never miss the latest fashion industry news. Sign up for the Fashionista daily newsletter.