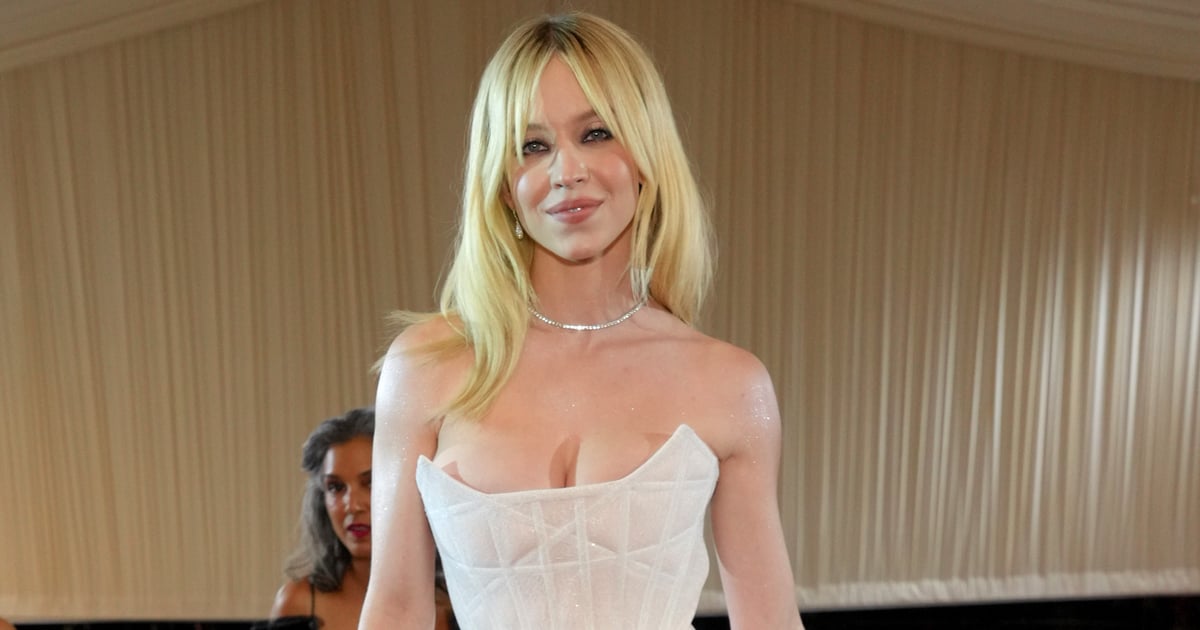 Another day, another Sydney Sweeney look that's got everyone talking. The "Euphoria" star, part-time mechanic, and professional cool girl attended her very first Met Gala, so the stakes were high for her debut. Instead of settling for just one red carpet outfit, she managed to pull off two different looks within the span of minutes. Originally, she arrived on the carpet in a white Tory Burch gown with corset details, which was in line with the Gilded Glamour theme.
But what really set her look apart was the massive train that actually detached, revealing a less formal cocktail dress to offset the more serious and sophisticated entrance ensemble. Sweeney generally favors a more laid back, cool-girl aesthetic. And it's one that she's curated authentically, thanks to her hobbies (like working on her 1969 Ford Bronco and competing in mixed martial arts) and her typical candor. So, how does she handle an event with a reputation for extravagance and a theme of grandiosity? Well, an outfit reveal never hurts.
With a few deliberate pulls of what appears to be ribbon around her waist, Sweeney managed to walk directly out of her first gown, shedding a layer of fabric and revealing a shorter, more playful version. "What a dream night!" she wrote on her Instagram. "honestly the most fun on a carpet I've ever had. thank you @toryburch for my first met and this incredible dress!" See the photos ahead for all of Sweeney's outfit details, and find out which of her two looks you prefer.