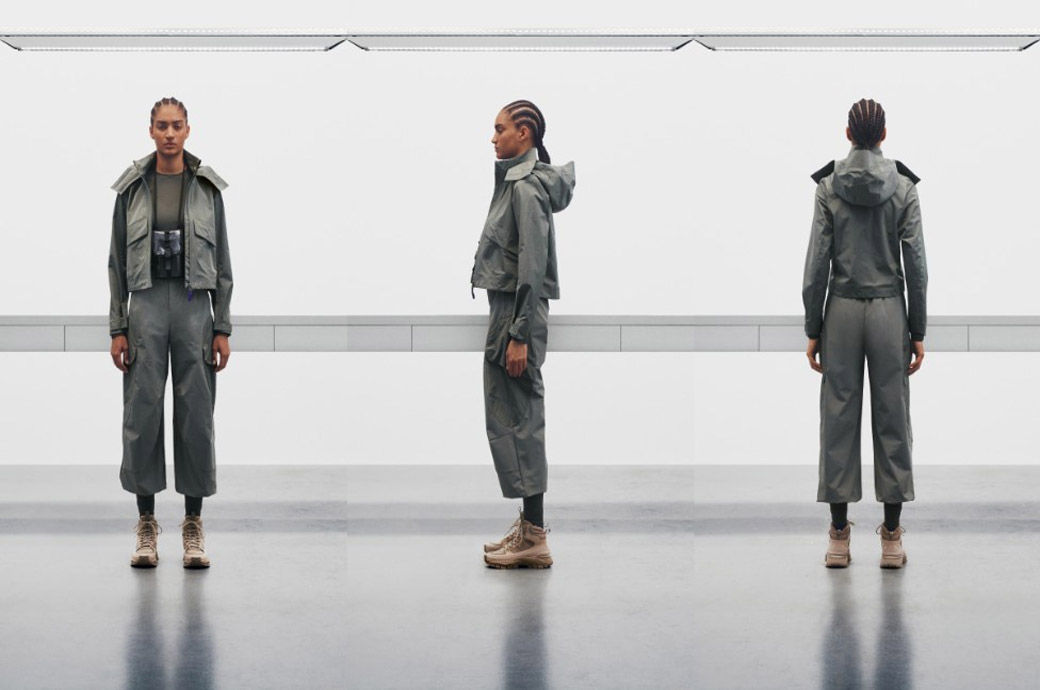 This autumn, H&M Move is challenging the notion that different outdoor pursuits demand different outdoor gear; the development of innovative and trademarked performance materials has allowed H&M Move to further explore the belief that one great functional wardrobe can unlock a world of outdoor activities. H&M Move's latest collection is a range of high-performance, technical, outerwear that – with its affordable price points – brings the many benefits of outdoor spaces within easy reach.
With this, the brand is asking its customers to use this new collection of outdoor products however they move. Whether it's reconnecting on woodland runs, recharging on mountain hikes, or exploring a new city this season, H&M Move's multipurpose outdoor layers and unique material technologies are set to democratise thenatural playgrounds and the ways we enjoy them. Not only that, but they'll do so mainly using recycled materials and highly competitive price points.
H&M Move introduces a versatile outdoor collection featuring innovative materials like StormMove, ThermoMove and DryMove, designed for various outdoor activities.
These affordable, sustainable pieces offer high performance, durability and functionality.
H&M Move aims to democratise outdoor experiences and make outdoor gear accessible to all.
These H&M Move materials – StormMove, ThermoMove, and DryMove – all hit the sweet spot between impressively high performance, durability,  design,  functionality,  and  affordability. To achieve this meant working closely with textile mill partners to rewrite the manufacturing process, as well as designers at Grand Studio, the expert outdoor agency. While each material underwent a series of rigorous performance tests, H&M Move's StormMove 3-Layer Shell Jacket also proved itself in the wear test labs of Progressive Sports – an independent sports consultancy – where it demonstrated its bold breathability, waterproofness, thermoregulation, and  functionality. Combining these material technologies with the taped seams, meticulously placed ventilation features, adjustable hoods, and generous storage pockets that run through the range, H&M Move's latest collection is ready to get all out there, for longer, in great comfort, the brand said in a press release.
"With this collection, we want to inspire every Mover to get outside and enjoy the benefits of moving. While pieces are constructed to protect against the elements and are adjustable to weather conditions and body temperature, they can easily double as everyday streetwear as well," said Mfon Boman, H&M Move's outdoor product manager.
The collection features relaxed silhouettes, organic-shaped cutlines, and an earthy colour palette that is energised by lively pops of purple throughout. Key pieces include lightweight and technical StormMove jackets made for whatever pursuit one throws at trails; padded ThermoMove vests built for easily layering up or down; and trousers with four-way stretch to hold no adventurer back from reaching their outdoor goals.
"H&M Move is a movement brand. We celebrate movement and invite the world to move. We make stylish and functional movewear accessible to everybody, in a more sustainable way," the release added.