Rebel Moon is an upcoming Netflix movie.
Zack Snyder directed Rebel Moon.
Rebel Moon will be released December 22, 2023.
Zack Snyder is starting a brand new sci-fi universe with his upcoming film Rebel Moon. The famous director initially pitched the project as a Star Wars film, but when Lucasfilm passed on the idea, Zack changed it to an original property that will debut on Netflix later this year. Netflix recently released first-look photos of Rebel Moon, which boasts an all-star cast with a unique and captivating concept. The sequel to Rebel Moon has already filmed, as well.
Zack is the director behind famous movies like Batman v Superman: Dawn of Justice, Justice League, and Army of the Dead, so there's a lot of hype for his next film. Here is everything you need to know about Rebel Moon, including the release date, cast, and more.
Rebel Moon Release Date
Rebel Moon will hit Netflix on December 22, 2023. The film is also scheduled to have a limited theatrical release before it comes out on Netflix, similar to what the streamer did with Glass Onion: A Knives Out Mystery.
Rebel Moon Cast & Crew
Cast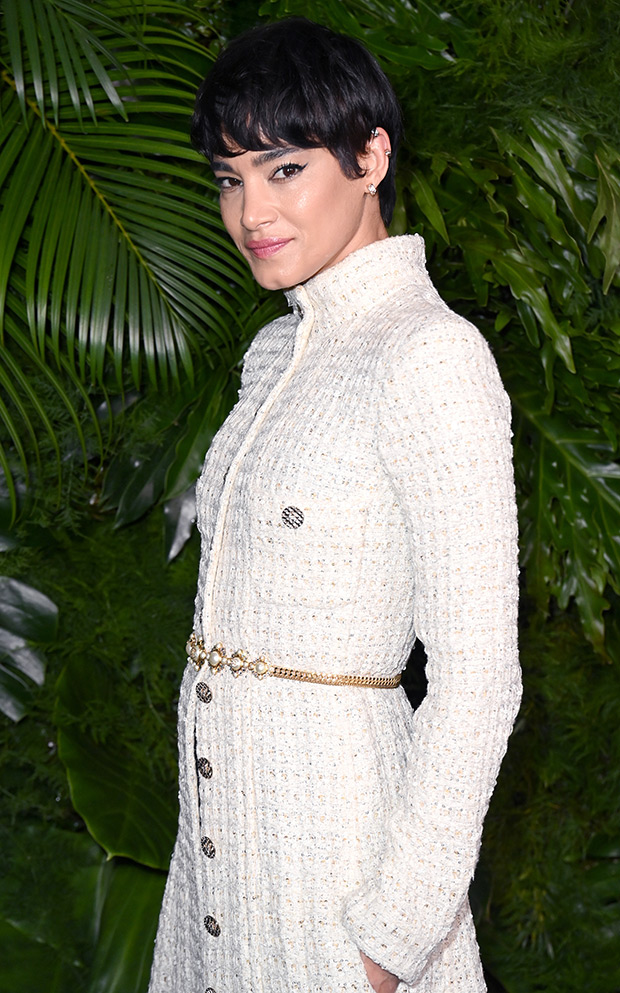 Sofia Boutella stars in Rebel Moon as Kora, a young woman who has to recruit warriors across the galaxy to take down an oppressive government. Djimon Hounsou plays General Titus, who is leading the fight against the Imperium. Charlie Hunnam stars as Kai, a mercenary starship pilot. Michiel Huisman plays Gunnar, a farmer and friend of Kora.
The cast also includes Staz Nair as Tarak, Doona Bae as Nemesis, Ray Fisher as Darrian Bloodaxe, Cleopatra Coleman as Devra Bloodaxe, E. Duffy as Millius, Anthony Hopkins as the voice of Jimmy, Jena Malone as Harmada, Ed Skrein as Admiral Atticus Noble, and Fra Fee as Regent Balisarius.
Crew
Zack Snyder directed Rebel Moon. He also wrote the screenplay with Shay Hatten and Kurt Johnstad, based on the story he created with Kurt. He's a producer on the film with his wife and producing partner Deborah Snyder, as well as Wesley Coller and Eric Newman. Lastly, Zack did the cinematography on the film. Editing was done by Dody Dorn and the music composing was done by Tom Holkenborg.
One month before its premiere, Netflix unveiled the trailer to "Part One: A Child of Fire" of Rebel Moon.
What Is Rebel Moon About?
Netflix's official description for Rebel Moon reads, "When a peaceful colony on the edge of a galaxy finds itself threatened by the armies of a tyrannical ruling force, Kora (Sofia Boutella), a mysterious stranger living among the villagers, becomes their best hope for survival. Tasked with finding trained fighters who will unite with her in making an impossible stand against the Mother World, Kora assembles a small band of warriors — outsiders, insurgents, peasants and orphans of war from different worlds who share a common need for redemption and revenge. As the shadow of an entire Realm bears down on the unlikeliest of moons, a battle over the fate of a galaxy is waged, and in the process, a new army of heroes is formed."
Zack teased the film in an interview with Vanity Fair published June 6. "This movie was me going, 'Of course it's a space opera, but let's not lens it that way. Let's lens it in a more intimate way, so that the sci-fi elements feel more grounded,' " the director said. "We're not always saying, 'Look at how big our spaceships are or how weird our planets look!' That happens, but it happens as an organic part of the world you're in. You're there, and so the things you see on that journey are not forced upon you or spoon-fed to you."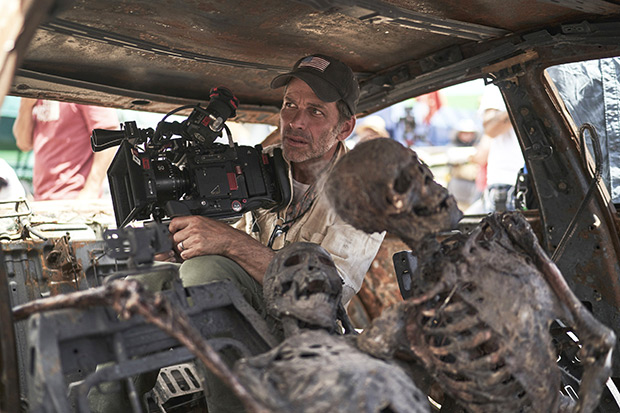 Zack also addressed how "comparisons are going to be made" between his movie and Star Wars. "Anything that has a spaceship in it is going to be: 'This is blank's Star Wars.' So I understand and sort of welcome the comparisons," he said to Vanity Fair. "But at the same time, I do believe that our thing is really an entirely different experience."
Zack revealed in the interview that he came up with the idea for Rebel Moon in the 1980s. "The concept came from being at film school. I think I had a pitch class—what would be a cool idea for a movie? And I was like: 'a defending-the-village space movie,' " he explained. "Only afterward, I thought it would fit in the Star Wars universe. Then it went all the way back around. It's been literally on the back burner for a long time. I don't even know if the burner was on for a lot of that time."
Rebel Moon Sequel
Zack's 172-page script for Rebel Moon was so long that he decided with Netflix to break up the story into two films, which were filmed back-to-back in 2022. Zack told Vanity Fair that both movies will have two separate cuts: the first version is a film "that anyone can enjoy and watch", while the second version will be only for adults. "I think for fans of mine and people who are ready to take a deeper, harder dive, that'll be fun for them," he said.
As for the sequel's release date, Zack said, "It won't be long after. Netflix can do things that a traditional studio can't do as far as how close together the movies are released."